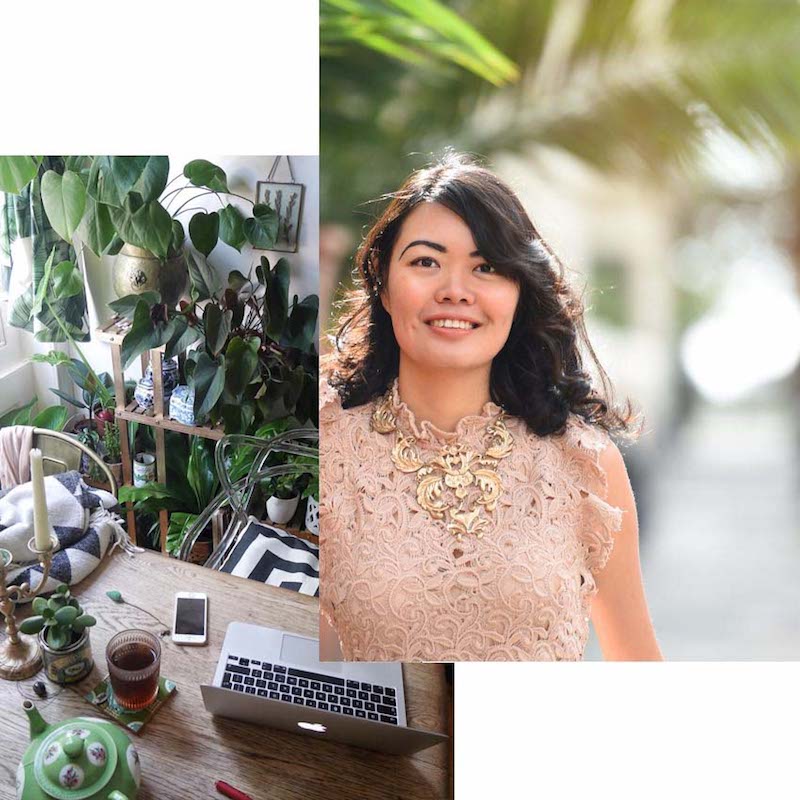 Do "time management", "wellness" and "coping with stress" cost you more time and stress?
About DrP:
What do top organisations like the Institute Of Directors (London), Mother digital agency and London Business School have in common? They've worked with DrP. Dr Perpetua Neo (DClinPsy, UCL; MPhil, Cambridge) coaches Type A leaders to master their time, head and relationships quickly and deeply, so they enjoy sustained performance, peace of mind and sleep like a cat. Instead of managing problems via fads or yielding to burnout, DrP tailors strategies to her clients' personalities and lifestyles, building lasting systems and structures. DrP specialises in The Big 3 we mistakenly tolerate— anxiety, toxic relationships and panic attacks— so her clients achieve multiple personal and professional goals concurrently, feeling confident and in-control of the rest of their lives.
DrP is consulted on Forbes, Business Insider and Vogue, and her work  is in 36 languages. She writes for The Huffington Post, MindBodyGreen and Thrive Global. DrP works in English and Mandarin-Chinese, blending cutting-edge neuroscience, psychology and ancient wisdom. She flies globally or works via Facetime/Skype, for 1-1 work, workshops and speaking gigs. She also consults for media agencies on campaigns.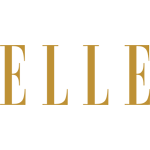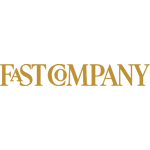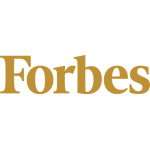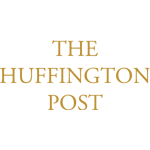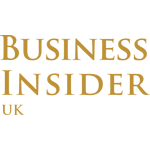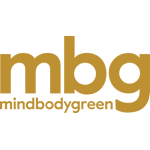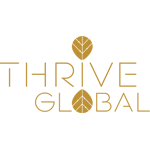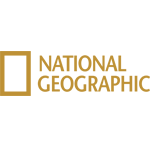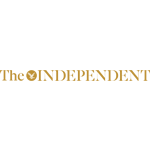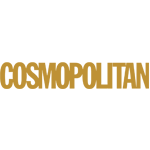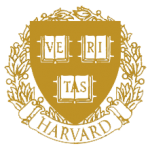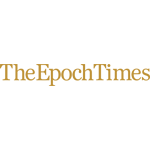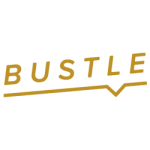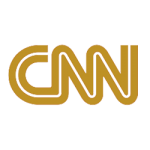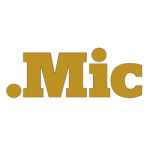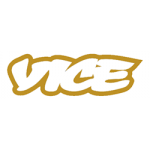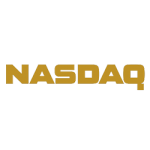 MASTERING YOUR PSYCHOLOGICAL CAPITAL IN 36 LANGUAGES
DrP speaks, lectures and mentors internationally. Her appearances include The Institute Of Directors (London), Seattle StartUp Week, London College Of Fashion, London Business School and Nanyang Technological University. Her specialist topic is Mastering Your Psychological Capital via intelligent, applicable solutions. So busy people master their time, sleep and minds in a way that's tailored to their personality, and organisations thrive because they leverage diversity. DrP's social responsibility is metamorphosing the cultural conversation about neurodiversity, cultural diversity and domestic violence.
SOME OF DRP'S TOPICS:--
MBA FOR YOUR MIND
Make Your Mind Work For You
Design Your Procrastination, Accelerate Your Performance
Wise Decision Making During Chaos
THE BUSY LEADER
Sleep Better, Lead Powerfully
Create Peak Productivity Rhythms, Be Time Rich
Keeping The Office Psychopath/Bully In Check
THRIVING TEAMS
Leverage Diversity To Thrive
Master Your Communications & Meetings
Reverse Empathy Burnout
MASTER YOUR SOCIAL CAPITAL
Curating Your Personal Brand
Confident Networking for Introverts, Expatriates And The Socially Awkward
How To Rock Your PR & Media
DrP can tailor programs for your organisation. Themes she's engaged for include resilience, emotional intelligence, neurohacks and being pioneers. In essence, DrP's programs are designed for accelerated and sustainable performance. Her programs are not meditation/mindfulness or wellness programs; the evidence demonstrates that unless tailored to each individual, they become another chore or only yield short-term gains. Instead DrP's programs are designed with accelerated, sustainable performance and leadership in mind, and also deliver a sense of wellness, feeling of control and improved sleep. Go here to learn about DrP's MASTERY series or get in touch to chat personally about how she can help your team. DrP is also available for leadership assessments, Dark Triad Personality assessments and strategy consults should there be such an individual in your organisation.
Praise
What the experts are saying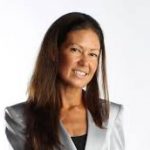 Perpetua is a high performer herself and therefore is absolutely well placed to coach high performers. Her knowledge of issues specific to high performers means that she always adds value. To anyone aiming for constant improvement in dealing with matters of the mind she is very easy to recommend.
Perpetua is a brilliant doctor and now uses her experiences to become the best and highest versions of themselves. This is definitely one you don't want to miss, because if you don't work internally, you're not able to make changes externally.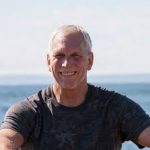 This is one of our best yet. She's a gifted writer, coach and psychologist. Perpetua's a remarkable teacher we all could use.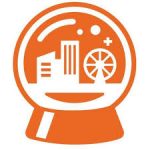 Seattle StartUp Week
TechStars
DrP makes everything so simple and inspiring. She is energetic, dynamic and engaging. If only we had more time with her!
Perpetua is one of those people who makes me shrink, she has achieved so much in so little time it makes my mind boggle. Quick to smile, slow to judge, she's clearly an outstanding person. Perpetua is an outstanding speaker, brings to life her glorious speech through exceptional language. 5 mins with Dr Perpetua Neo can transform your networking success.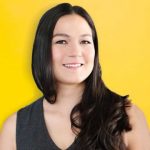 Selena Soo
Publicity Expert for Visionary Leaders
Not only do you have incredible expert knowledge of your field, but your writing is raw, vulnerable, and real. I've been so moved by the stories you share. Your courage and sincerity is truly impacting so many. The world needs your voice. Thank you for being you.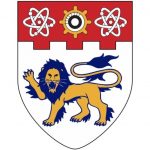 Nanyang Technological University
Dr Neo is an inspirational speaker with a wealth of knowledge. She empowers you to act now for your future.
Perpetua and I work with very similar demographics of high functioning women on prioritizing self-care. She is an expert on narcissism. I find Dr. Neo's work compelling. She has brilliantly developed her own way to help women quickly identify an abusive relationship and how to get out of it, while staying safe.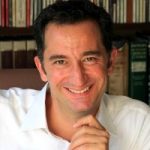 Perpetua has a great academic background and experience beyond her years. She now bridges the worlds of psychotherapy and coaching with compassion, vivacity, and wisdom. I would have no hesitation in being her client.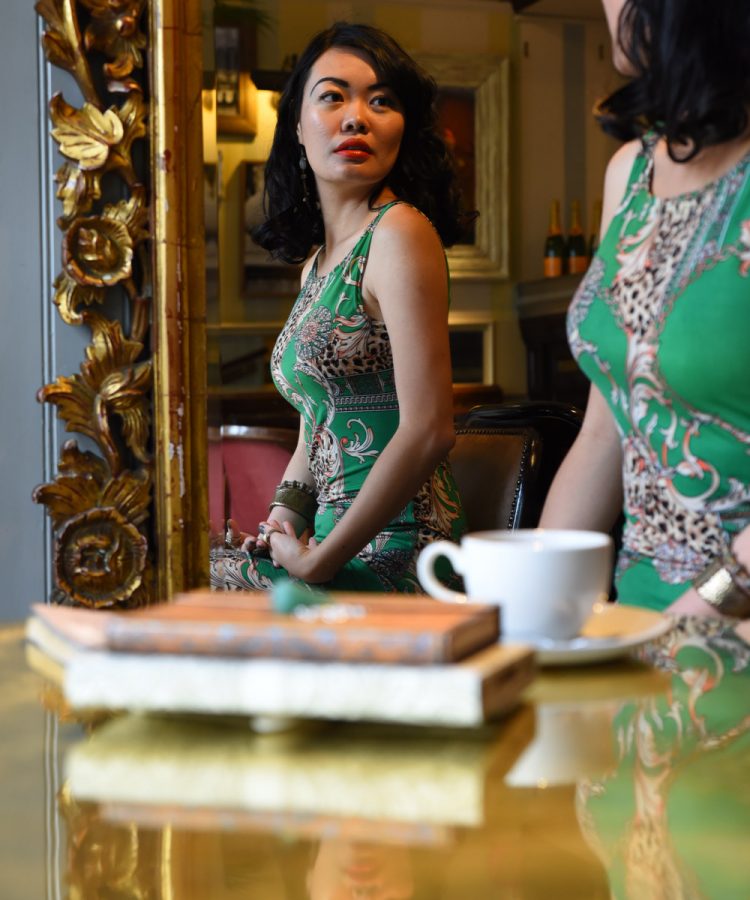 Cutting-edge Neuroscience, Psychology and Ancient Wisdom for the Discerning High Performer who demands lasting results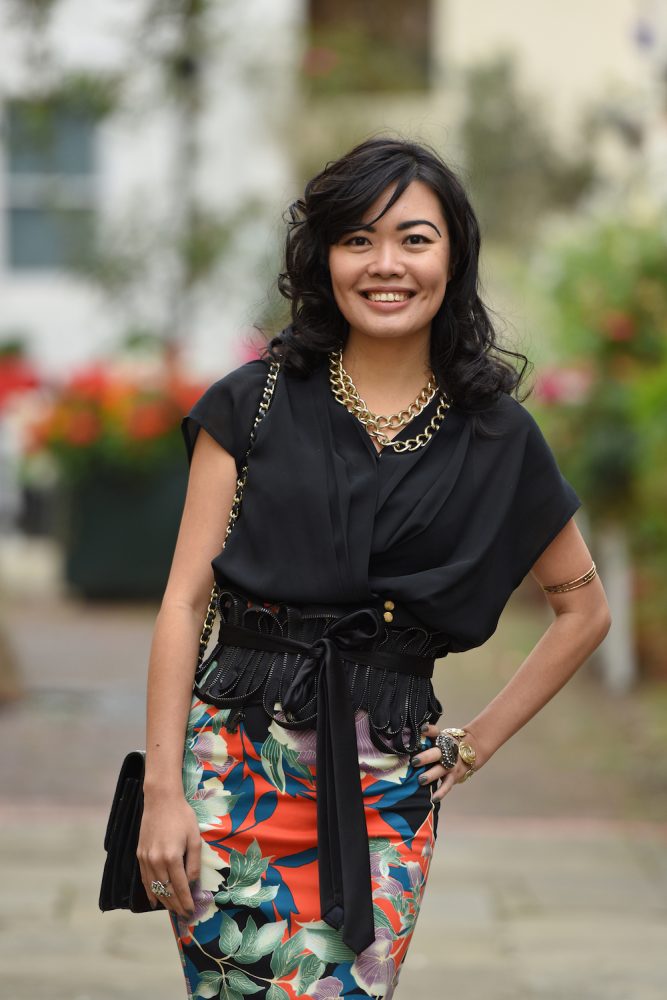 SHORT BIO
Dr Perpetua Neo (DClinPsy, UCL; MPhil, Cambridge) coaches Type A leaders to master their time, head and relationships quickly and deeply, so they enjoy sustained performance, peace of mind and sleep like a cat. DrP specialises in The Big 3 that we mistakenly tolerate— anxiety, toxic relationships and panic attacks– so her clients achieve multiple personal and professional goals concurrently. DrP's an international expert across 36 languages on Forbes, Business Insider and Vogue; and writes for The Huffington Post, MindBodyGreen and Thrive Global.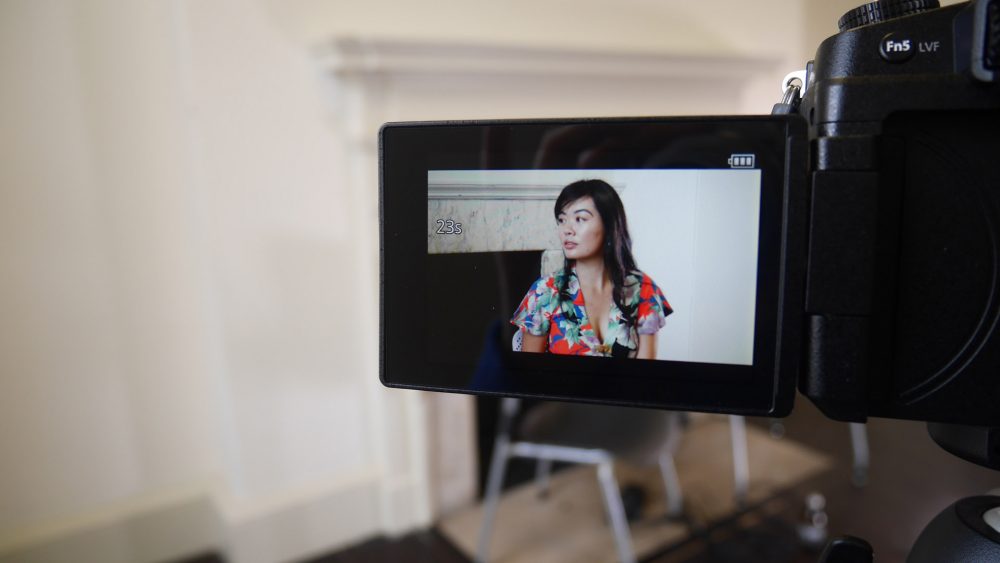 Business Insider
"Incredibly knowledgable. Perpetua understands people, human behaviour, psychology and relationships. She is a great resource about Dark Triad Personality Types. Our articles do so well." — Lindsay Dodgson, Journalist
Mother London, Global Digital Agency
"Exceptionally useful insights in building out the editorial story."– Tom Wong, Head of Fame
EmergencyBnB
"A thoughtful account. A brave woman"– Amr Arafa, CEO
Professor Jonathan D. London
"In twenty years of academic teaching I have yet to encounter a more talented writer."- Author, Researcher and Professor, Leiden University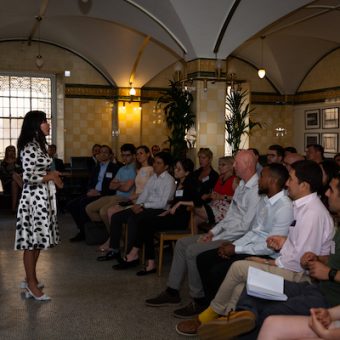 SPEAKING ON MASTERING YOUR SOCIAL CAPITAL @ INSTITUTE OF DIRECTORS, LONDON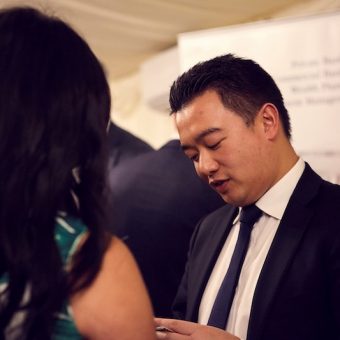 W/ MP ALAN MAK @ HOUSES OF PARLIAMENT, LONDON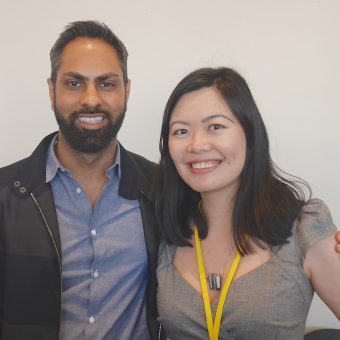 W/ RAMIT SETHI (FOUNDER, GROWTH LAB & IWT) @ GKGC LIVE, NYC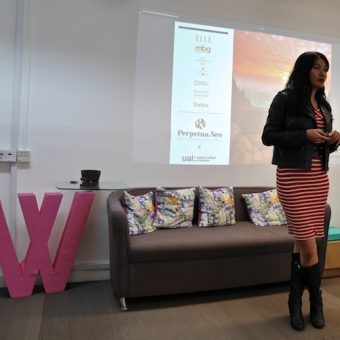 LECTURING ON LEADERSHIP & TRAILBLAZING @ LONDON COLLEGE OF FASHION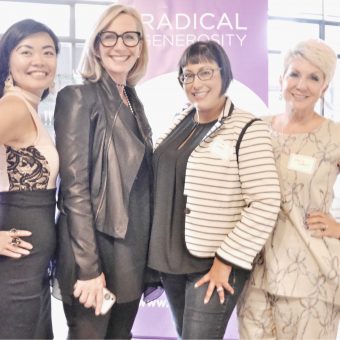 W/ VICKI SAUNDERS (FOUNDER), LINDA LOWRY & SHERRI CALVERT-ZINS @ SHEO SEATTLE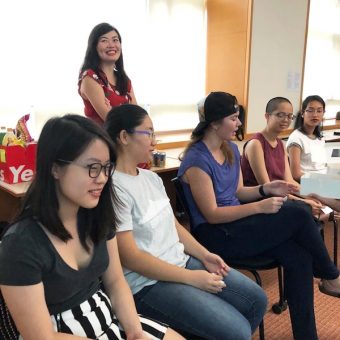 FACILITATING THE POWER GAME @ YALE-NUS, SINGAPORE W/ PROF JONATHAN MARSHALL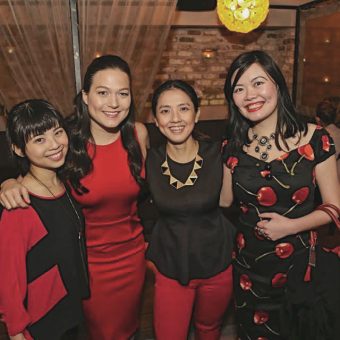 W/ SELENA SOO (PUBLICITY EXPERT) & TAY&VAL (SPIRITUAL CONSULTANTS) @ GKGC VIP MIXER, NYC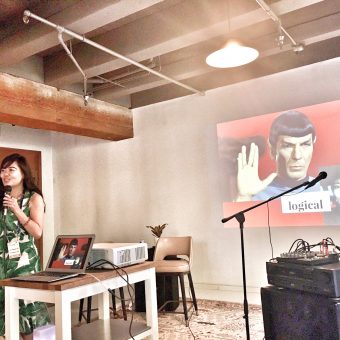 SPEAKING @ SEATTLE STARTUP WEEK ON THE ENTREPRENEURIAL ROLLERCOASTER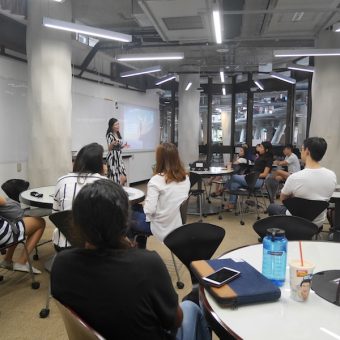 CAREER COACHING @ NANYANG TECHNOLOGICAL UNIVERSITY, SINGAPORE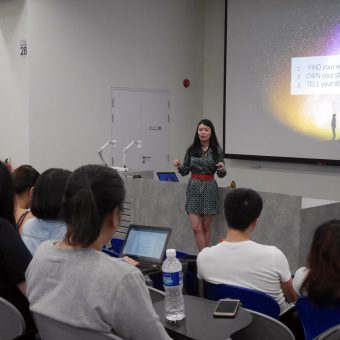 SPEAKING @ NANYANG TECHNOLOGICAL UNIVERSITY, SINGAPORE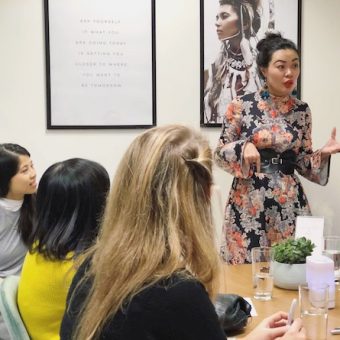 SPEAKING @ BLOOMS LONDON ON INTENTIONS & GOAL-SETTING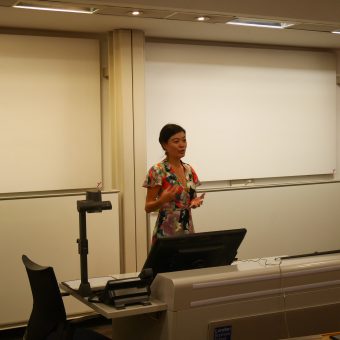 SPEAKING @ LONDON BUSINESS SCHOOL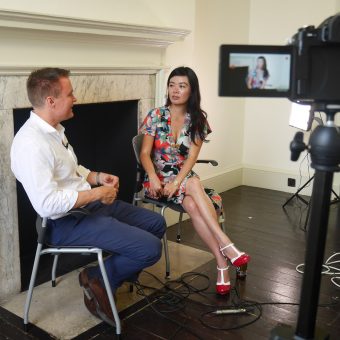 FILMING W/ ANDREW TOLLINTON (VICE CHAIRMAN, IOD) @ SOMERSET HOUSE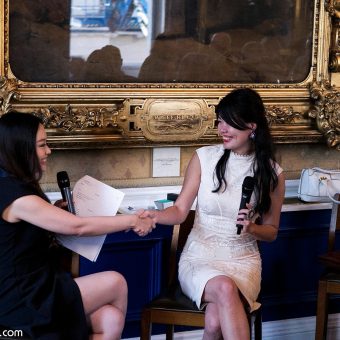 SPEAKING @ INSTITUTE OF DIRECTORS, YOUNG DIRECTOR'S FORUM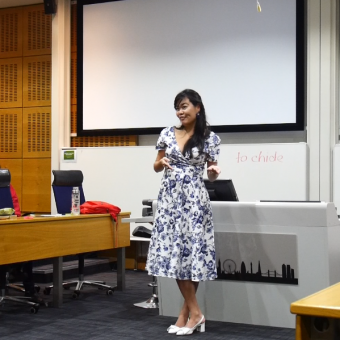 SPEAKING @ LONDON BUSINESS SCHOOL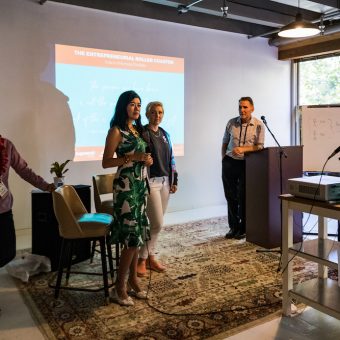 ENTREPRENEURSHIP EXPERT PANELIST @ SEATTLE STARTUP WEEK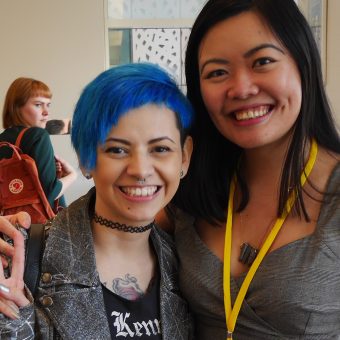 W/ KIMRA LUNA (BRANDING EXPERT) @ GKGC LIVE, NYC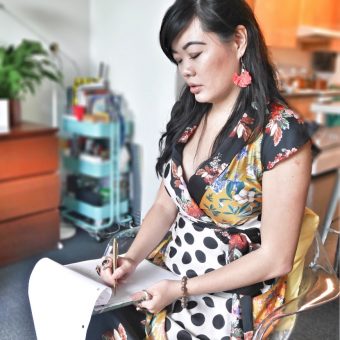 HOSTING A WOMEN'S URBAN RETREAT @ CAPITOL HILL, SEATTLE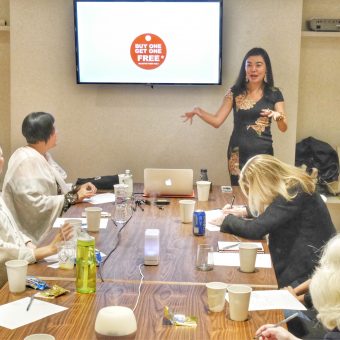 HOSTING "AND SHE RISES" RELATIONSHIPS WORKSHOP @ CAPITOL HILL, SEATTLE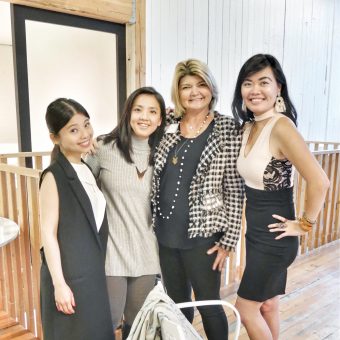 W/ SANDY CARTER (VP, AMAZON WEB SERVICES) & TAY&VAL @ SHEO SEATTLE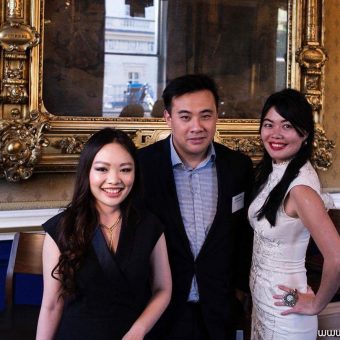 W/ JACKSON NG (UK PARLIAMENT) & SIENA HOGGIANTO @ YDF DEN, LONDON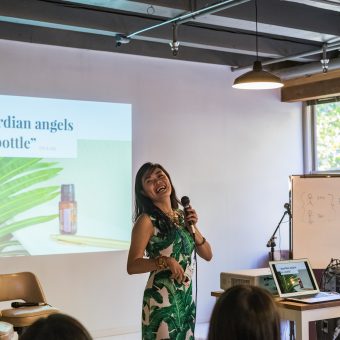 SPEAKING @ SEATTLE STARTUP WEEK ON MENTAL MASTERY FOR LEFT-BRAINERS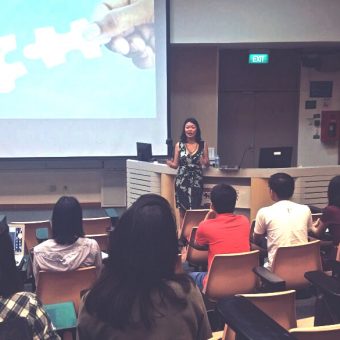 SPEAKING @ NANYANG TECHNOLOGICAL UNIVERSITY, SINGAPORE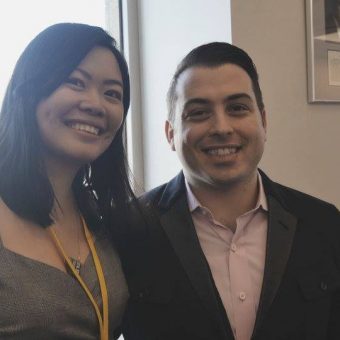 W/ DEREK HALPERN (FOUNDER, SOCIAL TRIGGERS) @ GKGC LIVE, NYC
Hallelujahs!
What Clients Say About DrP
I was very self-conscious due to a health condition. I found it very difficult to work with stress. You taught me an awareness of my body, and how to challenge my ideas of perfectionism. I enjoyed the exercises that we did, to understand that making minor mistakes can be helpful. I learned to accept myself, rather than to get upset about my personality. I no longer see things in black and white. Thank you.
"I had panic attacks several times a week. I stopped exercising and avoided the tube. I became very angry with myself. You helped me to understand how old events and beliefs triggered the series of panic attacks. In five sessions, I learned to be kinder to myself, as anger made things worse. I started running again and stopped avoiding pubs. Breathing meditation has also helped me to manage this better. Thank you so much."
I didn't know how to stand up for myself, fearing I was an unkind person. Life was disorganised, I didn't know how to delegate or have difficult conversations. I felt overstretched and was consistently late. In three hours together, we started hitting so many targets. From movement to liquid intake to regulating alcohol. I learned to enjoy my summer and get my team and investors on board. Before then, my ex's voice was in my head, telling me about how bad and useless I was. It was hard having to handle joint assets with him. You have helped me grow my business and I am no longer bothered by my ex. You're amazing. Thank you.
Perpetua has a way with words which makes me connect with myself, others and the world around us. She naturally finds the perfect alchemy between the heart and the business mind to grow as a person and turn my story into a business. Meeting with her helped me to grow personally and creatively.  She is a magical woman with a very unique coaching style. I can't recommend her enough.
I've had years of therapy but couldn't treat myself kindly. In one session, you've unlocked something profound within me. I can move forward now.
Divorce done and dusted. You helped me validate and strategise. I no longer have illusions about explaining things away for people, and I set boundaries with anyone overbearing. I enjoy my freedom and no longer have hangups.
Immediate hire! They hired me on the spot, and cancelled all the other interviews. And DrP only coached me for 30 minutes.
Everything was out of control, I was anxious, depressed and couldn't sleep. Perpetua always has a smile. I learned to question my way of thinking while feeling not judged, and pushed my boundaries. It's been 30 years, and for the first time I thought about my career differently. I requested for a new job position and stood up to a bully. I worry less and no longer want to hurt myself. I would definitely recommend to anyone who wants to achieve what they wish to achieve, and who feel stuck and upset with their life. Excellent service that changed my life. Thank you!
Anger was my best friend for a long time. I didn't know what to do apart from live in fear. With DrP, I verbalised alot of things that kept me down for the first time. I stopped looking for problems where they aren't problems. I stopped reacting emotionally. She has helped me with my anger, job, relationships and parenting. I now do more for myself.
Fiorella Klein
Women's Wellness Coach, Meditation & Yoga Teacher
The world needs to hear her message and be inspired by her fearless authenticity. Dr Perpetua Neo is an insightful heartfelt Goddess who knows the landscape of the human psyche like the back of her hand. Her passion for mental wellbeing knows no bounds, and I feel fortunate to call her an industry peer and friend. She helped me clear blocks I had around high-paying clients, and my coaching business has taken off. Her support led to me believing in myself as an entrepreneur.
For thirty years, I saw many professionals. I was angry and believed that I had no hope with my bipolar disorder, anxiety and anger. You patiently helped me to understand why I enjoyed being angry and worried. You helped me to tackle sharing my thoughts with the people who mattered. Quickly, I realised that things could change. I enjoyed setting aside time for Worry Time and Angry Time, and to use mindfulness meditation outside of those times. I learned to focus on happy and productive things that made me proud, and learned to tackle my moods with our action plans. Thank you so much.
I was suffering from severe depression and anxiety, and couldn't understand why. You patiently unpicked the causes with me, and I realised a big part of the problem was hating myself for being 'unmanly'. We learned about my ideal self image, and how to cope with future triggers. Today, I am not depressed any longer. I socialise more, and performed very well for my final examinations. My next step is to do a Masters. Because of therapy, I am better organised to look for practical solutions rather than to escape into my cocoon.
"You've grounded me. I didn't expect to achieve so much in eight sessions. My relationship breakdown hit me a lot harder than I thought. When we started, I thought it'd be like previous attempts at psychotherapy— with little change. You take a genuine interest in me, and are enthused by what you do; you've clearly changed your own life too. What surprised me was how you deliver your points clearly and rationally. It's nice not to feel bullied by myself for a change, and to be able to enjoy my life. I'd really recommend working with Perpetua to anyone who feels like they have stumbling blocks to a fulfilling and happy life. It's really worth coming to somebody who knows."
Projects & appearances
DrP's been quoted, spotlighted and featured across a range of international print, digital and interactive media, across 33 languages. Some topics include corporate wellness/leadership, technology, sexual harassment and introversion. You can see every piece of DrP's PR on The Media Compendium.
DrP  consulted for global digital agency Mother against trolling alongside Charlotte Church and Gollum.

She is regularly consulted on Business Insider and Bustle; an expert psychologist on Greatist and StyleCraze; and

Editor and Founder of publication Detox Your Heart. Her site was awarded Credit Donkey's Top Personal Development Blogs, alongside Ramit Sethi and Tim Ferris. 
DrP has a diverse network of multidisciplinary experts including surgeons, leadership professors, PR experts, psychiatrists and Olympians.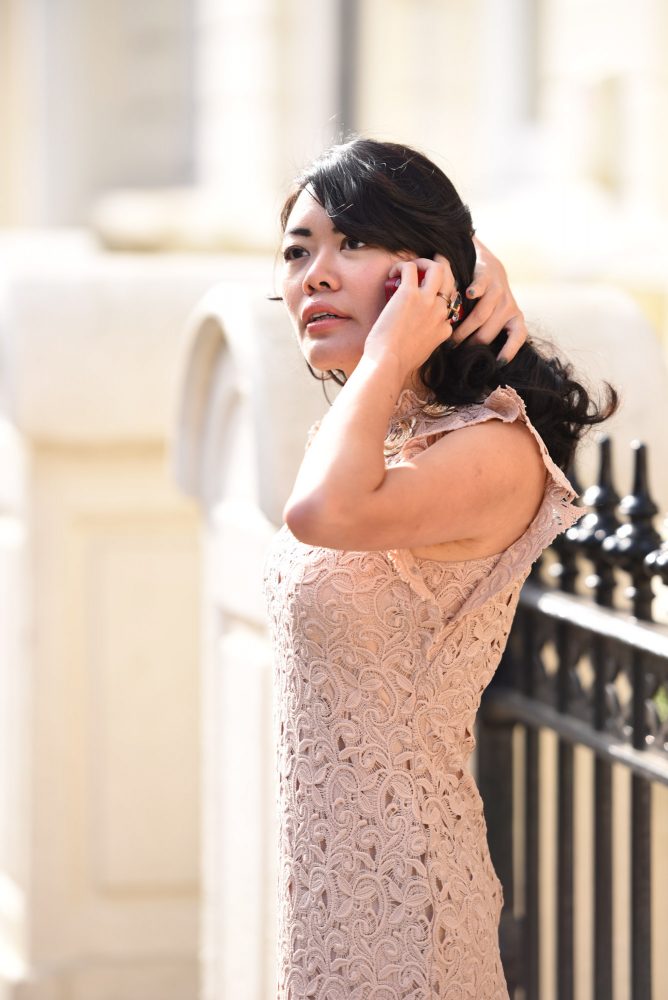 Essential Facts About DrP
DrP lives in Brighton, The Happiest City In The UK, where she's treated to stunning sea views from her townhouse windows. As a global citizen, she divides her time between London and Singapore.
She has a background in Sociology, Anthropology, Criminology and Philosophy, which she draws from to advise organisations and startups. Her multi-disciplinary work spans Neuroscience, Nutrition, Genetics, Biology and Chemistry.
DrP speaks, writes and works in English and Mandarin-Chinese. She also speaks two Chinese dialects, and some Spanish and Malay/Indonesian.
She is Type A, INFJ, left-brained and identifies as a Recovering Perfectionist and geek.
DrP has mentored under Selena Soo and Ramit Sethi. She's an alumnus of University of Cambridge, University College London and Nanyang Technological University.
DrP is an ardent champion of neurodiversity, cultural diversity and sexual diversity. She is kink-knowledgable, and spent a year specialising in Sexual Health/HIV/LGBTQ at Chelsea & Westminster Hospital, London.
She was born and raised in Singapore, and is a proud immigrant entrepreneur. She is of Chinese, Peranakan and Polynesian descent.
Praise
What the experts are saying about DrP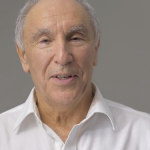 If there was one word to sum Perpetua, it'd be "Authentic". I've known Perpetua for many years, and she helps clients to cut through confusion and bring about change quickly. Yet, she does it in a caring and supportive way, with deep wisdom and a wide range of techniques. What I like most about her is how she walks her talk, and applies the same knowledge that she offers to others.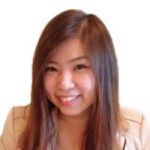 Dr Karen Pooh
Clinical Psychologist
You don't just help others to see the light in darkness. You spark freaking amazing, awesome, ASTOUNDING fireworks in yours' and others' lives in the darkest nights!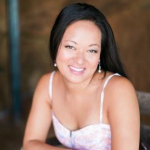 Everyone needs to hear it from a Doctor who knows real spirituality.
Perpetua coaches from a powerful space of truth, guiding people through deep powerful transformational shifts quickly and effectively. Her insightful wisdom and practical approach to astrology elevated the energetic container, teaching the group to reflect intently and take aligned actions. She is a role model and master of her craft. If you're feeling called to work with Perpetua, do it!