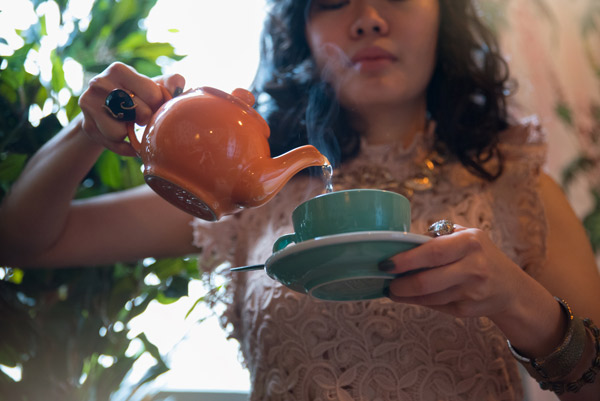 Hallelujahs!
"Gifted. A remarkable teacher.
Perpetua is a passionate facilitator of holistic personal growth for those who want to live and perform optimally.  She coaches from a common sense approach bolstered with an impressive educational resume and personal experience.  And she walks her talk.  If you're a higher achiever desiring to uplevel your abilities and change habits which are no longer working for you I would highly recommend working with Perpetua."
2x Olympian & Author
"DrP transformed the energy of the room, evidenced by the quality of questions everyone asked. It was an amazing event that created deeper relationships.
Authentic. Honest. Open."
US MILITARY
"Not only do you have incredible expert knowledge of your field, but your writing is raw, vulnerable, and real. I've been so moved by the stories you share. Your courage and sincerity is truly impacting so many. Thank you for being you.
The world needs your voice."
International Publicity & Marketing Strategy Expert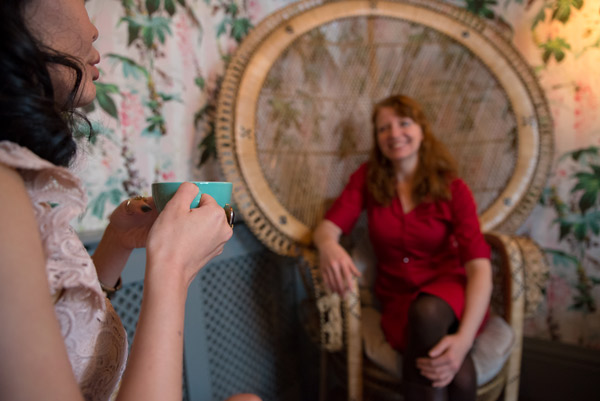 "Patient outcomes have been excellent. I have received positive feedback regarding her knowledge and professionalism. Dr Neo is
clearly an outstanding psychologist."
At first I was so worried given the investment of money. You have helped me strategise regarding my divorce, relationship with my son and my career. I learned how to voice my needs, and stopped letting people take advantage of me easily. You understand how I overwhelm myself and you got helped me get things done step-by-step. Thank you for my gameplan. I am excited for the rest of my life.
Surprisingly liberating, empowering and effective. All the therapists I've seen made me feel like a little girl, so I expected to feel stuck. Some even scolded me for problems like having ADHD, dissociation and trauma. Coming from a very toxic family, I couldn't trust myself. In one session with DrP, I got mental clarity. I know I'm not powerless, and I have learned that I do not need to get approval from my parents. Now I feel in control of my thoughts and of myself. They won't run my life anymore. I have finished big work projects, and I see a way out of this quagmire.
Ms TN
Alexander McQueen Designer
It feels so good to be me and take things less personally. I am a perfectionist who didn't believe I could have boundaries. Coming from a toxic family, I always felt guilty and couldn't focus. I was never happy and always worried about failing. It felt like I could have the rug pulled out from under my feet at any time. Now, there is more space for my dreams and to experiment. I now know what's not my problem anymore.
I used to believe I couldn't live up to anyone's expectations, that I have poor discipline and that everyone around me would disappear. English is not my first language, and that made me feel worse. I was always tried, had palpitations, couldn't finish projects and did not know how to vocalise my needs.  In 3 sessions, my anxiety dropped from 7/10 to 4/10, and I found peace with a nightmare I've been having since I was 3-years old. Working with DrP, I know that I wasn't wrong to feel a sense of injustice about some old matters, and that has helped me move forward. I now have a strategy and the courage to ask for help. I also finished my projects, and learned to master my time and introverted nature. Today, I know how to trust myself and my confidence has increased manifold.
I had such high standards for myself, believing that only the worst could happen. Most of my time was spent feeling handicapped, and avoiding action or difficult conversations. DrP surprised me on how easy it is to make little changes, and how quickly I felt better. I expected everything to be formal, stressful and unnatural and that it'd take forever to see any differences. Instead of a grand epiphany at the end of eight weeks, the changes kept coming. DrP helped me overcome the biggest challenge, which was being kind to myself. I have a chronic illness, pick my skin and gained  alot of weight. It was very hard studying for my exams, but DrP helped me to feel in control very quickly. I became more productive and studied more. I have the tools to manage myself in all parts of my life, having awkward conversations and a better relationship with my boss and parents. DrP is supportive and wholly invested in you. Our sessions are so easy, I laugh a lot. Thank you.
I was disgusted with myself and completely broken. Working with Perpetua on self-love and mindfulness empowered me. I realised that I'm normal, and healed from my breakdown very quickly. She paid attention to my needs, never judging me. Today I know myself better, and I'm proud of my achievements, no longer beating myself up for not doing enough. I've seen the positive effects on my work and family, and feel confident to deal with my future. Perpetua has helped me to grow into a better version of myself, in eight sessions. I'm very thankful and would definitely recommend her!
I was starkly inexperienced but wanted to give it a shot. Perpetua surprised me with how much I learned about myself and the personal growth I achieved in the process. I realised I had been discounting my experiences, and Perpetua taught me how to reflect and leverage them. I learned to seek opportunities and create my network, which has boosted me professionally. Perpetua's coaching balances the positives and where I can improve, I love how she is encouraging and yet always kept it real by being sufficiently directive. I got the job!
You are amazing. My biggest breakthrough came when I started feeling grateful for how far I've come. We covered so much in a short amount of time. You are knowledgable, charming and witty. I'd definitely recommend this to a friend!
An accident changed my life. I lost my ability to work and was suicidal. Therapy became my only positive space that I looked forward to. You did not give up on me. We worked around my losses, and I learned simple and powerful ways to change my situation. You increased my positive space, by encouraging me to go for meditation classes. I moved to better living conditions, and cut down my smoking. I started spending more time with my family members, exercised and my memory improved. I'm significantly less depressed, anxious and angry. Thank you!
Amazing help. You're a beautiful person inside and out and I hope that you are feeling great because you've lifted a load off my shoulders. You opened my eyes to what is available, was extremely professional but also very understanding and non- judgemental! I would recommend to anyone!
Ms TN
Healthcare Professional
Perpetua came recommended for helping me with the aftermath of an abusive relationship, and to deal with my anxiety from a legal case. Very quickly, my biggest breakthrough came when she showed me that my feelings are okay. I stopped putting things to the back of my mind, learning to be a calm observer. My perspective of my childhood changed, leading to deeper relationships which helped me to close my past. My energy levels increased, and I feel healthier. I also left a toxic job situation and got a fulfilling one. Working with her was comfortable-- I never felt like there was anything I couldn't do or say. Definitely recommended. 10/10.
Incredible. 10/10. I thought I was beyond help. I had panic attacks and crippling anxiety. In three treatment sessions, I started taking the train again. And I'd been avoiding it for 12 years. My life has changed. I exercise, eat better, and stop running away from my life. The shame is gone. I'm surprised by how quick this journey has been, and how simple and practical the solutions are— we could have sat down and just talked for ten sessions without making changes. You've opened up what I can do, and helped me heal my past. I thought it was self-congratulatory to be positive or love myself, and I learned that I have indeed done really good things. Thank you!
Ms CU
Entrepreneur & Performance Coach
I thought I had to live with panic attacks for the rest of my life. I avoided trains, felt stuck and was embarrassed. By the second week, I had markedly lower levels of stress. I realised "This could work" even though we live in different countries. I was surprised by the massive shifts I made, feeling confident and relaxed. Perpetua has been on both sides. She understands panic attacks. High performers need help too, and Perpetua provides a stepped process, holding you accountable. 10/10. I absolutely recommend her.
My phobia was taking over my life. I was angry with myself and frightened. Step-by-step, you patiently helped me to understand why, and we broke down the work into a series of steps, while I was going through other difficult events. I learned to differentiate between my phobia and fear of fear itself. Everyone was surprised at my courage. I am very proud of myself for these changes, and I feel less anxious and stressed in general. Would definitely recommend. Thank you.
INSTITUTE OF DIRECTORS, LONDON
"Perpetua is an outstanding speaker, and has exceptional language. 5 minutes with Dr Neo can transform your networking success. Thank you Dr Perpetua Neo for giving us both the sword and shield to conquer networking."
LONDON COLLEGE OF FASHION
"10/10. DrP keeps it real. She gets to the root of the feeling quickly, putting things into words so simply, the things we avoid but sap our energy. She cuts through the awkwardness, silence and uncertainty without being cheesy. Instead, she's relatable, approachable and applicable. Everything feels very natural and professional, and warm and welcoming. And she sets the tone straight away."
LONDON BUSINESS SCHOOL
"Well-structured & insightful. Perpetua integrates theory and practice in an engaging manner."
LENDLEASE
"Engaging, enlightening, and so easy to implement."
CHELSEA & WESTMINSTER HOSPITAL
Perpetua's natural ability to foster an approach that is both compassionate and pragmatic accounts for her efficacy. She meets her clients at their level in a compassionate and warm manner. Her style is both personable and professional and I feel this accounts for the ease with which her clients engage and collaborate with her in the process of change." –Gabriella Moody, Counselling Psychologist."
J. SINGH, CEO
"Well-rounded. Perpetua's workshop goes beyond public speaking, it enhances your leadership abilities. She is highly engaging and insightful, within a positive and supportive environment."
A. GRIFFITHS, DIRECTOR
"Packed room for the #IoDYDF Summer Drinks with Dr Perpetua Neo! There's a certain irony in the number of networking events with the topic "how to network better", but I have to say, it's the first time I've heard a Psychologist speak on the subject and she definitely brought in new elements I'd never really considered!"
NANYANG TECHNOLOGICAL UNIVERSITY
"Dr Neo is an inspirational speaker with a wealth of knowledge. She empowers you to act now for your future."
SEATTLE STARTUP WEEK
"DrP makes everything so simple and inspiring. She is energetic, dynamic and engaging. If only we had more time with her!"
"I know panic intimately. I used to fight with myself, and be reactive in my closest relationships. When I hired DrP,
I was burning out,
running a dozen companies and completing a PhD. I felt over responsible for everyone and everything. I hated my anger. Very quickly, I felt lighter sharing my thoughts with DrP. I learned that it's okay to pull the plug and take care of myself. Things that once felt undoable became history. We developed personal and corporate strategies. Now I have better relationships, wake up feeling better and can regulate myself. I am in control."
Mr FZ
CEO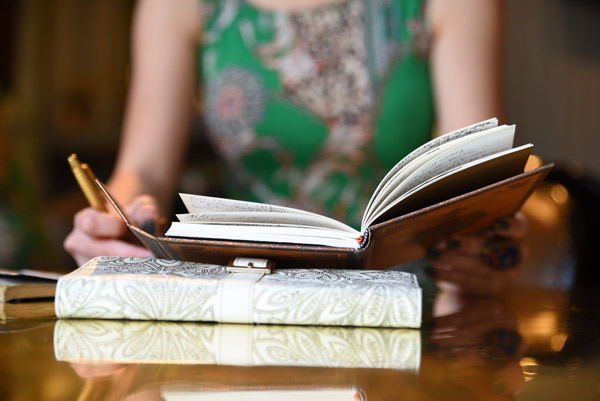 "I always recommend Perpetua to my friends.
I tell them she works magic."
MS H THOMPSON, Veteran
"Compelling.
Perpetua and I work with very similar demographics of high functioning women on prioritizing self-care. She is an expert on narcissism. I find Dr. Neo's work compelling. She has brilliantly developed her own way to help women quickly identify an abusive relationship and how to get out of it, while staying safe."
Psychotherapist & Relationship Expert
"A glorious speech.
One of the most insightful people I know, my go-to brain expert. Perpetua is one of those people who makes me shrink, she has achieved so much in so little time it makes my mind boggle. Quick to smile, slow to judge, she's clearly an outstanding person and is all the better for centering herself around one goal, to help others."
President (Institute of Directors, YDF), Founder & Entrepreneur.
"I've seen many mental health professionals over the years, and have been impressed by
how quickly you got to the heart of the matter."
MR QA, Journalist & Author
"I engaged DrP realising I was abused.
She got me through the darkest times and the panic attacks.
Very quickly, something magical happened during our session that made me feel better. I coordinated the separation and divorce, stopped obsessing, and and started doing more for myself. Even during winter, I did more outside the house, exercised more, and slept better. She also helped me with other longstanding compulsive problems. I started to have fun again, build up my social life, and speak at conferences more. I have learned to delegate and ask for help, to speak up rather than make excuses."
DR DT
Double Board-Certified Physician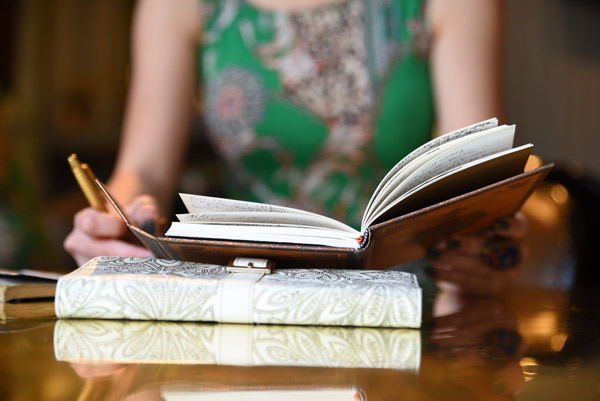 During my eight week sessions with Perpetua, I found a confidante whom I can express my concerns, worries and anxieties . Perpetua has given me a safe and comfortable space to embrace and articulate my emotions, and thereafter helping me to create a refreshed self identity. As a young working adult, I am often confused by how to navigate the world around me, be it in the workplace or my personal life. Perpetua has given me a compass, in the form of affirmative advice, to navigate through such life's contours. Perpetua has also affirmed my decision to pursue my career interest. She is able to remove my doubts by motivating me to take actions towards achieving my goals. With Perpetua's coaching, my confidence has increased, and I have greater clarity on my outlook and decisions. Thank you Perpetua for your support. It is a joy to work with you.
I've had years of therapy but couldn't treat myself kindly. In one session, you've unlocked something profound within me. I can move forward now.
I am opening my eyes to see beauty in the everyday. Life is your daily routine, and you should look forward to your daily routine. Lately, I've been getting more vocal about my needs, it's liberating. I'm leaving the old stories behind!
When I first hired DrP, I had a cross-continental legal battle and experienced trauma episodes five times a day. I blamed myself. He felt like a ghost. In two sessions, my trauma episodes went down to once a day. I understand the dynamics of a relationship with a psychopath a lot more. I have more energy, stopped blaming myself, and realised I don't have to forgive him. I used to feel guilty if my friends had no boundaries and made use of me. Now I put them in their place. I even worry way less about my health. It used to be a story of David & Goliath. Mentally, I believed I wasn't on the same level with him. Now I feel I can step into the arena and win. He's no longer a ghost. He's simply a wolf. And I can defeat the wolf.
Anger was my best friend for a long time. I didn't know what to do apart from live in fear. With DrP, I verbalised alot of things that kept me down for the first time. I stopped looking for problems where they aren't problems. I stopped reacting emotionally. She has helped me with my anger, job, relationships and parenting. I now do more for myself.
Fiorella Klein
Women's Wellness Coach, Meditation & Yoga Teacher
The world needs to hear her message and be inspired by her fearless authenticity. Dr Perpetua Neo is an insightful heartfelt Goddess who knows the landscape of the human psyche like the back of her hand. Her passion for mental wellbeing knows no bounds, and I feel fortunate to call her an industry peer and friend. She helped me clear blocks I had around high-paying clients, and my coaching business has taken off. Her support led to me believing in myself as an entrepreneur.
Samantha Denning
Entrepreneur
DrP is energetic, dynamic and engaging. I loved how I learned to incorporate all the senses in creating new perspectives and growing myself. I was also able to take the time to reflect and connect.
Andrew Feilden
Psychology Consultant
Absolutely wonderful evening. So many helpful and insightful giveaways from Perpetua on how to fully appreciate our social capital and increase our desire to share it.
Mr EK
Hospitality Professional
A car accident. Renovation problems. Difficult work situations. My panic attacks became so bad, they affected my job and I couldn't fly. Very quickly, DrP helped my fears to fall, I no longer panicked whenever I woke up. I no longer have panic attacks, and realise that even if I talk myself into feeling the first onset, I can deal with them. I now know how to pace myself rather than feel overwhelmed.
For thirty years, I saw many professionals. I was angry and believed that I had no hope with my bipolar disorder, anxiety and anger. You patiently helped me to understand why I enjoyed being angry and worried. You helped me to tackle sharing my thoughts with the people who mattered. Quickly, I realised that things could change. I enjoyed setting aside time for Worry Time and Angry Time, and to use mindfulness meditation outside of those times. I learned to focus on happy and productive things that made me proud, and learned to tackle my moods with our action plans. Thank you so much.
"I was in the worst place, feeling hopeless about life. Dr Neo did not judge me for the things I look down on myself for. We reassessed my life and mind, and I learned to recognise how I was bullying myself. Once I tackled my fears, I was able to go out with friends again. She helped me to see that in spite of my situation, I had achieved a lot personally. With logical formulations, things started making sense. These days, I've a better relationship with myself. I'm more assertive at work, and no longer get sucked into feeling down. I see success now. Would absolutely recommend for anyone going through life difficulties. Thank you for these twelve sessions."
"I was fragile like a zombie. I had zero confidence and did not care about myself. Perpetua helped me to see the bigger picture. She illustrated and simplified confusing dynamics in my mind, and I learned possible routes of actions. I no longer blame myself for everything that happens, and know I'm not alone. Today, I'm not weighed down by my negative thoughts. I've faced my fears and looked at myself in the mirror. I'm now aware of my potential. Thank you for bringing me out of a horrible year. I'm confident about moving forward and I think of my future now."
Ms Claire Mason
Entrepreneur
I was eating to suppress my rage. Perpetua quickly identified my issues and blocks in one session, and I learned to become more mindful of my behaviours. She coached me on self-care, where I've learned to breathe slowly when discussing the things that distress me, and I've made commitments to love myself going forward. Working with Perpetua has felt safe, illuminating and a pleasure to have so much time and attention given to an unconscious habit that's been hurting me. I'd absolutely recommend working with her.
"I had panic attacks several times a week. I stopped exercising and avoided the tube. I became very angry with myself. You helped me to understand how old events and beliefs triggered the series of panic attacks. In five sessions, I learned to be kinder to myself, as anger made things worse. I started running again and stopped avoiding pubs. Breathing meditation has also helped me to manage this better. Thank you so much."
"You've grounded me. I didn't expect to achieve so much in eight sessions. My relationship breakdown hit me a lot harder than I thought. When we started, I thought it'd be like previous attempts at psychotherapy— with little change. You take a genuine interest in me, and are enthused by what you do; you've clearly changed your own life too. What surprised me was how you deliver your points clearly and rationally. It's nice not to feel bullied by myself for a change, and to be able to enjoy my life. I'd really recommend working with Perpetua to anyone who feels like they have stumbling blocks to a fulfilling and happy life. It's really worth coming to somebody who knows."
Mr Goh Ciping
Police Psychologist
"Perpetua surprised me with her confidence in me. She encouraged me to be true to myself whilst doing so in the best possible light, challenging me to discover who I am and what I believe in. As a result, I received my dream offers. I'd definitely recommend Perpetua. Excellent experience and knowledge."
Business Insider
"Incredibly knowledgable. Perpetua understands people, human behaviour, psychology and relationships. She is a great resource about Dark Triad Personality Types. Our articles do so well." — Lindsay Dodgson, Senior Reporter
Mother London, Global Digital Agency
"Exceptionally useful insights in building out the editorial story."– Tom Wong, Head of Fame
EmergencyBnB
"A thoughtful account. A brave woman"– Amr Arafa, CEO
MINDBODYGREEN
"Perpetua is a fearless source of science, reason, and tangible solutions when it comes to mental health. I'm a fan of the wellness industry's fuzzy woo-woo energy, but Perpetua is doing something incredibly valuable by making wellness accessible to people who are alienated by all that fluff – people who prefer straight-talk, structure, and no BS. Her voice is down-to-earth, clever, and relatable. She's also an excellent writer and the easiest person ever to work with as an editor, and her eye-opening articles on psychopathy and toxic relationships are always must-reads." — Kelly Gonsalves, Sex & Relationships Editor, mindbodygreen
GREENLIGHT DIGITAL AGENCY
"An insightful and reliable source of knowledge, Dr. Neo is exceptional in her field. Not only is she communicative and fast responding, but her insights aligned perfectly with our project and provided us with the expertise and authority we needed. She's a pleasure to work with!"
FUTUREWOMEN
"Perpetua has become the first person I call when I need an expert take on the issues facing professional women. Not only does she prove great insight in a reader-friendly way to bring my articles to life, but she's quick, concise, reliable (especially at the last minute when I'm on deadline) and clued up on the latest trends and science." –Natalie Cornish, International Journalist
Professor Jonathan D. London
"In twenty years of academic teaching I have yet to encounter a more talented writer."- Author, Researcher and Professor, Leiden University
"Perpetua is a high performer herself
and therefore is absolutely well placed to coach high performers. Her knowledge of issues specific to high performers means she always adds value. To anyone aiming for constant improvement in dealing with matters of the mind, she is very easy to recommend."
CEO & Founder
"Time and time again, it has been said that the key to success is to see challenges not as impenetrable barriers, but as obstacles to overcome. It is with this mantra that Perpetua guides her peers and clients by – compassionately pushing them to become better versions of themselves, and being there to catch them when they stumble. Perpetua's person-centred therapeutic style is warm, authentic,
with a touch of quirk to keep those creative juices flowing!"
DR HANITA ASSUDANI
Senior Clinical Psychologist
"A master of her craft!
Perpetua coaches from a powerful space of truth, guiding our group through deep powerful transformational shifts quickly and effectively. Her insightful wisdom and practical approach to astrology elevated the energetic container, teaching the group to reflect intently and take aligned actions. She is a role model and master of her craft. If you're feeling called to work with Perpetua, do it!"
CEO & CIO, International Speakers & Award-winning Filmmakers
"Everybody needs to hear it from
a Doctor who knows real spirituality."
"If there was one word to sum Perpetua, it'd be "Authentic".
I've known Perpetua for many years, and she helps clients to cut through confusion and bring about change quickly. Yet, she does it in a caring and supportive way, with deep wisdom and a wide range of techniques. What I like most about her is how she walks her talk, and applies the same knowledge that she offers to others."
CEO & Executive Coach
"My Detoxifier.
Perpetua never fails to impress me with her advice on exercising your boundaries, which revolutionalises your life! She has excellent skills in identifying patterns and toxic behaviours of Dark Triad Types. She has insights no one else has."
Siena Hoggianto
Fashion & Strategy
"You must be the best at what you do.
I've had therapy for years and normally feel drained. Other therapists have also been demeaning when it comes to the mind-body connection. After talking to you, I feel unblocked an inspired. For years, I couldn't write due to an old trauma. With you, I started to write my report for my case, and got shared custody despite all the odds against me. I stopped feeling empathy for my abusive ex. In the past, I couldn't won my power, now I look at my triggers bravely. It's uplifting. I have stronger boundaries in negotiation. I thought I was destined to be alienated from my children. Now, there is so much warmth in our days. Life is so much calmer and comfortabler without my ex. Thank you."
Ms NB
Housewife
"Perpetua coached me successfully for a top high-demand job and Graduate School place. I felt apprehensive about coaching, but Perpetua came highly-recommended. With a month to prepare and three jobs to juggle, I panicked. Perpetua is strategic and perceptive, and helped me gain clarity quickly. She combines this with warmth and encouragement, which I was pleasantly surprised by.
Perpetua helps people to know themselves and craft an impactful story, so you leave a compelling impression.
You get the added bonus of shedding your perfectionism and brutal self-evaluations. For a change, I'm proud of myself. I'd recommend Perpetua without any reservation."
DR JB
Neuropsychologist & Clinical Psychologist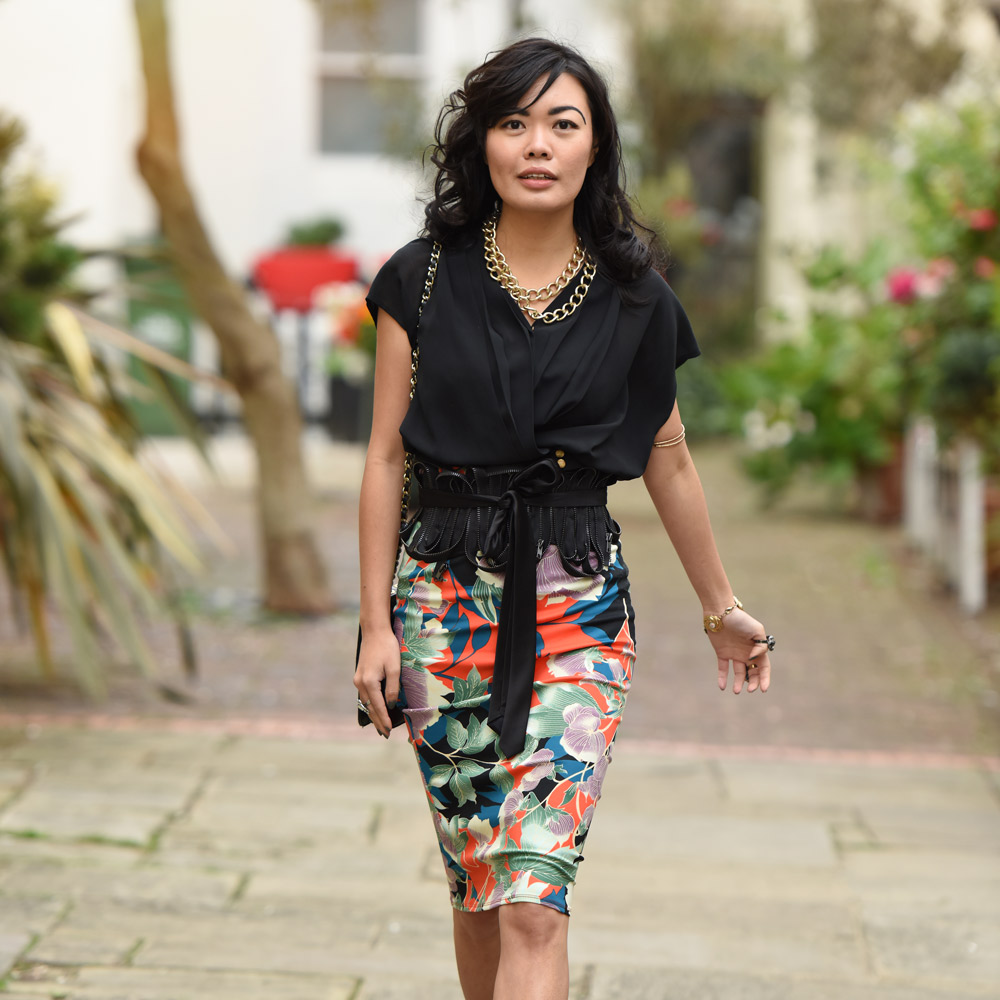 "Exceeded all my expectations.
Unlike typical therapy where you talk in circles, Perpetua is systematic, organised and excellent at coming up with plans. My life is so much more fulfilled and successful now, personally and professionally."
ELIZABETH CORDARO
Director
"Classy & world-class!
Dr. Perpetua Neo is simply the sharpest and most organized coach I've ever worked with. She blends compassion with professionalism in the most perfect way, I trust her to do anything and get it done FAST! I love her Singaporean efficiency and her Cambridge pedigree just makes everything she does with you classy and world-class. Would recommend her to anyone, you won't want to miss this opportunity for her to help you to the top of your field!"
Founder & CEO
"People come into our lives for a reason.
Perpetua Neo came in to my life at the perfect time. The universe doesn't give you the people you want, she gives you the people you need. To help you, to make you the person you were meant to be."
Founder & CMO
PROF TONY ROTH, UNIVERSITY COLLEGE LONDON
"Dr Neo undertook her training program as one of five trainees in the pioneer batch of international students in the United Kingdom. I am confident that Dr Neo would make an excellent contribution to any service that employed her, and I recommend her unreservedly."
DR MANDEEP RANGER, CLINICAL PSYCHOLOGIST
"Perpetua is an engaging and a likeable clinician, receiving excellent feedback from her patients, colleagues and care providers. She has shown herself to be adaptable, sensitive to people's needs and skilful in communicating to individuals experiencing significant distress. Her initiative and competencies make her an asset across a range of care settings."
PROF AF, ENGLISH LITERATURE & INTERNATIONAL SPEAKER
"Dr Perpetua Neo is truly an inspirational woman. She's one of the most caring, positive and insightful people I've ever met. We've worked on several projects together, and I always learn something new from her. As an academic myself, I have a lot of respect for the amount of reading, research and writing she's done in her field. Yet what's amazing is that she makes this knowledge accessible and practical. She's a thinker and giver, and combines amazing qualifications, hard work, and a heart-centered message. I'm truly happy our paths crossed."
DR HELEN SINCLAIR, CLINICAL PSYCHOLOGIST
"Perpetua has a genuine ability to hold onto a sense of hope for clients and to share this with them. She has shown a warmth and maturity with her patients which allows her to empathise with them, while being able to help clients make sense of their difficulties in a way that allows them to hope for change. I wish Perpetua all the best with her future career and hope she continues to develop her natural abilities of leadership and compassion."
DR KAREN P, CLINICAL PSYCHOLOGIST
"Perpetua works magic. She's a teacher, mentor and healer. With her myriad of skills and wealth of knowledge, she's helped me to achieve success over the years. Everyone I know who has worked with Perpetua often wax lyrical about her. This is hardly surprising as Perpetua has an astute sense of perception, gets to the crux of issues immediately, and works tirelessly with you to achieve your goals. The path to success can be challenging at times. However, this journey is so much smoother with Perpetua's warmth, compassion and empathy. You don't just help others to see the light in darkness. You spark amazing, awesome, astounding fireworks in yours' and others' lives in the darkest nights!"
DEIRDRE MOSS, FORMER EO (SPCA, SINGAPORE)
"Perpetua balances an achievement of academic merit and a firm commitment to contribute to society. She possesses the personal qualities to be an excellent clinical psychologist, and a potential future leader capable of effecting change and betterment."
FRED LONG, FOUNDER PRESIDENT (SINGAPORE PSYCHOLOGICAL SOCIETY) & FORMER HEAD (GOVERNMENT PSYCHOLOGICAL SERVICE)
"Dr Perpetua Neo was one of my best students at Nanyang Technological University, Singapore. Apart from her excellent academic abilities, she has proven herself to be a caring and helpful person to her peers. I have no doubt her outstanding qualities will be evident in her professional services to others wherever she practises."
Immediate hire! They hired me on the spot, and cancelled all the other interviews. And DrP only coached me for 30 minutes.
For 9 months, everything reminded me of him. I cried non-stop, didn't leave the house, didn't take my exams. I binged so much I gained four dress sizes. After working with you for 2 sessions, I've stopped thinking of him completely! Many months after working with DrP, I have lost a significant amount of weight, finished my degree, and am off to my dream Graduate School. Thank you.
Divorce done and dusted. You helped me validate and strategise. I no longer have illusions about explaining things away for people, and I set boundaries with anyone overbearing. I enjoy my freedom and no longer have hangups.
I couldn't write for six months, so I couldn't proceed with my legal case. In a month's with you, I was done. I doubted myself, felt crazy and confused. Not only have you given me the tools, you taught me why so I am convinced. Before then, everybody told me to do the, but no one got me on board. I have learned how to regulate myself and be in control of the anxiety. You have helped me so much with not judging myself, and to master my procrastination. It's hard to feel safe with most people but with you, it's easy. My brain is starting to come together. Thank you.
I didn't know how to stand up for myself, fearing I was an unkind person. Life was disorganised, I didn't know how to delegate or have difficult conversations. I felt overstretched and was consistently late. In three hours together, we started hitting so many targets. From movement to liquid intake to regulating alcohol. I learned to enjoy my summer and get my team and investors on board. Before then, my ex's voice was in my head, telling me about how bad and useless I was. It was hard having to handle joint assets with him. You have helped me grow my business and I am no longer bothered by my ex. You're amazing. Thank you.
Adam Tate
Adam Tate, Health Coach & Nutritional Therapist
Thank you so very much for your genius insights, incredible knowledge and wisdom. What a fascinating way to begin a new chapter and to dig deep inside in order to bring out the old and make space for the new! I am very grateful for all your efforts. I learned you can kickass even as you walk down the stairs to a dodgy-looking basement, if you have the right energy and connection. These last 9 days has certainly opened up this focus and a yearning to know more and to work very hard at it.
Dr. Perpetua Neo is a Master Writer. We've always marvelled at how she puts our strings of words into one on-point sentence.
I didn't realise how I'd been conditioned since young to justify everything. DrP identified pivotal situations in my family and schooling years that had created trauma and false beliefs. I have started to become more attentive of social rituals and my outlook in life, learning to stand up for myself. Where I previously had no discipline, I now have structure and schedules. People have started to see my expertise and consult me. I am more affirmed and anchored. Thank you. I have gotten so much out of this.
Perpetua has a way with words which makes me connect with myself, others and the world around us. She naturally finds the perfect alchemy between the heart and the business mind to grow as a person and turn my story into a business. Meeting with her helped me to grow personally and creatively.  She is a magical woman with a very unique coaching style. I can't recommend her enough.
Ms Alex Cella
Artist & Yoga Teacher
I've had the pleasure of knowing Perpetua for the last five years. Everytime our paths cross, I feel inspired, empowered and revitalised, leaving her sterling company with a reminder of how lovable I am. Perpetua encourages a healthy attitude towards money and self-worth. I'm so grateful and in love with the Universe for sending such an able-bodied intelligent human being my way. She leads the way in the fabulous stakes! I am so looking forward to more of your works on MindBodyGreen and The Huffington Post.
I had enough. I was angry and anxious for a long time, or numb. They feelings had no trigger. You helped me to focus on the 10% of my worries that are realistic, and to understand that my emotional and logical sides were fighting each other. As I visualised what I really want, I started making small changes. Like, me-time and going out with my friends whom I'd shut myself away from. My work performance soared. People have started noticing that I am much happier. My life is now more about taking action, becoming mindful, and less drama. Coinciding with the end of therapy, we moved to a new place. It feels like a symbolic closure to a very long and old chapter of my life. Thank you.
I was suffering from severe depression and anxiety, and couldn't understand why. You patiently unpicked the causes with me, and I realised a big part of the problem was hating myself for being 'unmanly'. We learned about my ideal self image, and how to cope with future triggers. Today, I am not depressed any longer. I socialise more, and performed very well for my final examinations. My next step is to do a Masters. Because of therapy, I am better organised to look for practical solutions rather than to escape into my cocoon.
I had panic attacks and migraines, and did not know how to express myself. People thought that I was coping. We worked on how to express my feelings, and to stop following too many rules around being perfect. I learned that not being perfect does not mean that I am stupid. I started doing deep breathing, and talked more to my family members. Therapy has had a positive effect on my family as a whole, and I now have a greater sense of self-worth. Thank you.
I was very self-conscious due to a health condition. I found it very difficult to work with stress. You taught me an awareness of my body, and how to challenge my ideas of perfectionism. I enjoyed the exercises that we did, to understand that making minor mistakes can be helpful. I learned to accept myself, rather than to get upset about my personality. I no longer see things in black and white. Thank you.
Everything was out of control, I was anxious, depressed and couldn't sleep. Perpetua always has a smile. I learned to question my way of thinking while feeling not judged, and pushed my boundaries. It's been 30 years, and for the first time I thought about my career differently. I requested for a new job position and stood up to a bully. I worry less and no longer want to hurt myself. I would definitely recommend to anyone who wants to achieve what they wish to achieve, and who feel stuck and upset with their life. Excellent service that changed my life. Thank you!
"You've been
a ray of sunshine in my week."
MR VQ, Entrepreneur
"There's a lot for me to be happy about.
I felt stuck, always anxious and looking out for trouble. I was always overpreparing and feeling inadequate in high pressure situations. These days, I can maintain my posture. I have gotten the cornerstones of my education and health in place, and the tools I can use. I have learned to negotiate relationships and gotten my MBA. I like how you reflect through my strengths, and are easy to talk to. You know me, the way you tie things together and guide my focus. I have better sleep and nutrition. Thank you."
MR CU
Vice President
"The most life-changing.
I've done such work many times, and I can say with certainty that this time with you, it was the most life-changing. I could go deeper and shift more than ever before. Big thanks and gratitude."
MS NN
Entrepreneur
"I don't know where I'd be if not for you.
I felt as though I had been hit by a truck. Bereavement, breaking up with a narcissist, and working for a toxic boss. I was at my lowest low, numb and scared. In two weeks, everything came together. I didn't expect to delve so deep. DrP showed me how it's okay to relapse, because I learned that I can rise from it. Now I am in-charge at work, and know how to navigate my boss and team. I've stopped babysitting others, my ex is out of my system, and I have so much more energy. It's easy to meet new people and take time out for myself. My physician was worried about my health, my blood test results showed so much improvement she's shocked. DrP helped me to create systems and gave me the tools. Now I've accomplished so much personally and at work. If I had stayed or gotten out without getting any help, I'd have wound up in another toxic relationship. Thank you."
Head Estate Manager
"My most reliable expert!
Perpetua is a consistently excellent expert to call on for media comment, for articles and my book. I have come to expect a lovely, strong brand of efficient wisdom. I am particularly impressed with her interest and dedication to the experiences of women, for example how she speaks about the nature of emotional abuse and how you might get out of an abusive relationship. I very much like her approach to the issue of mental health and appreciate her take on anxiety, depression and stress. Her knowledge in her field is exemplary and I am always delighted to work with her. I also like that her clients call her "Dr P"; it speaks to a very appealing intimacy."
Author & Journalist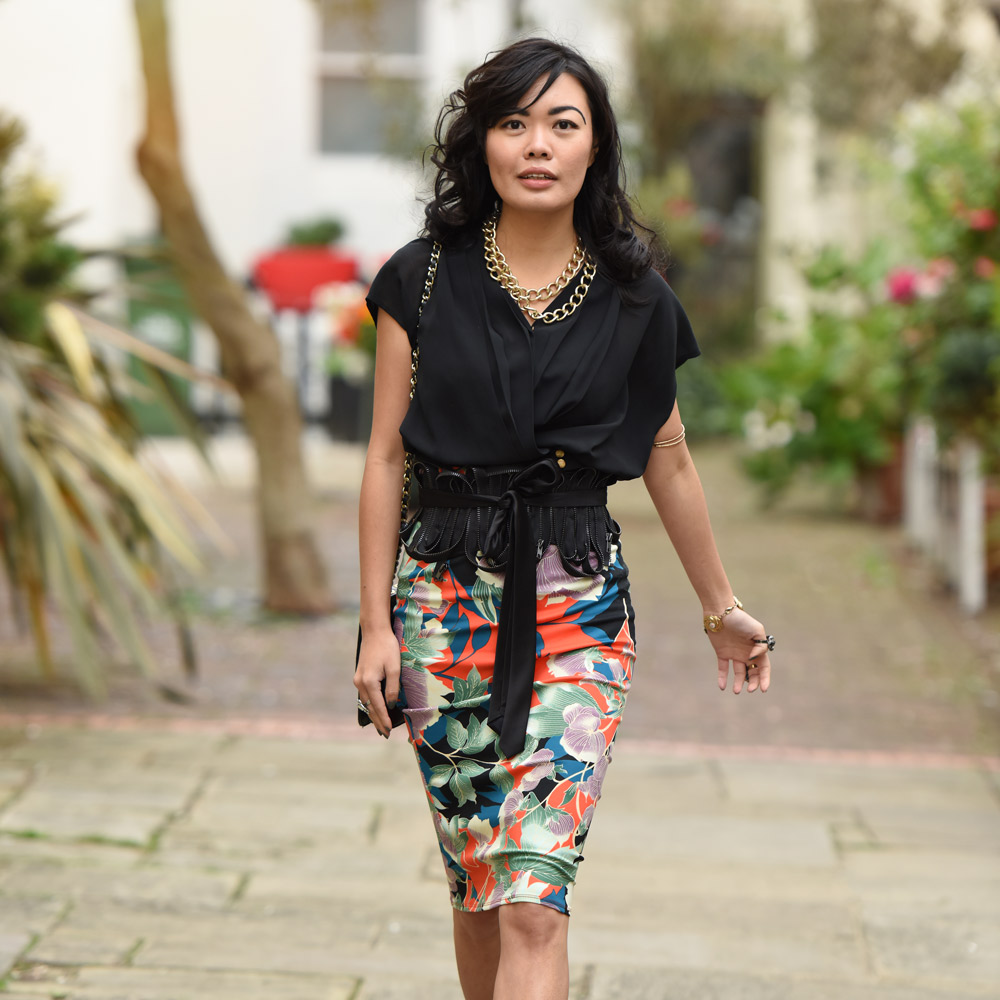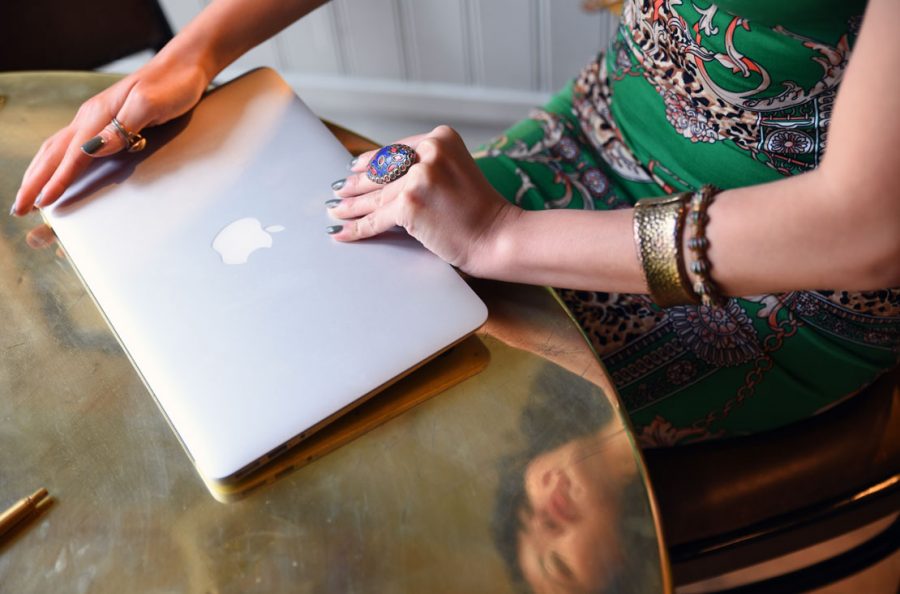 "I didn't expect change when I first started. Like with previous therapy, I expected to sit and talk in an old dark room without understanding the purpose. Instead, I gained clarity about what I really want, and learned to trust myself. Our sessions were relaxed, and I loved both doing and talking away the depression and social anxiety. My head is no longer a mystery to me. Perpetua remembered alot about me, and communicated ideas clearly.
Today, I feel adequate from the inside. I feel mature and see my future coming together. I'm living authentically today, and know I deserve a life with less drama and less pain. Thank you."
MR VZ
Entrepreneur & Fitness Instructor