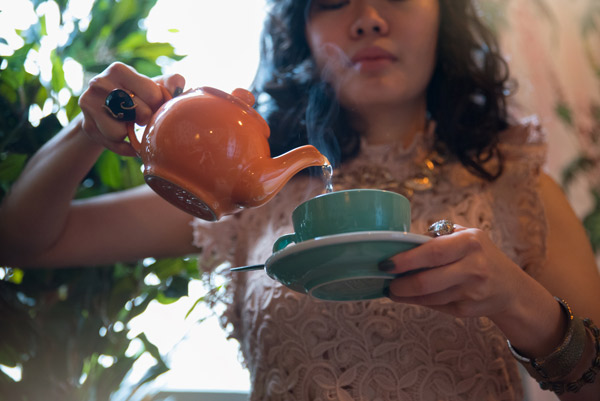 Praise & Hallelujahs!
"The world needs to hear her message and be inspired by her fearless authenticity.
Dr Perpetua Neo is an insightful heartfelt Goddess who knows the landscape of the human psyche like the back of her hand. Her passion for mental wellbeing knows no bounds, and I feel fortunate to call her an industry peer and friend. She helped me clear blocks I had around high-paying clients, and after speaking with her, my coaching business has taken off. Her support led to me believing in myself as an entrepreneur."
Women's Wellness Coach, Yoga & Meditation Teacher
"I always recommend Perpetua to my friends.
I tell them she always works magic."
Ms H Thompson, Veteran
"Time and time again, it has been said that the key to success is to see challenges not as impenetrable barriers, but as obstacles to overcome. It is with this mantra that Perpetua guides her peers and clients by – compassionately pushing them to become better versions of themselves, and being there to catch them when they stumble. Perpetua's person-centred therapeutic style is warm, authentic, with a touch of quirk (to keep those creative juices flowing!).
Working with Perpetua has ignited the drive in me to be more and do more (and feel happier about it) than the box in my head will allow me to."
Clinical Psychologist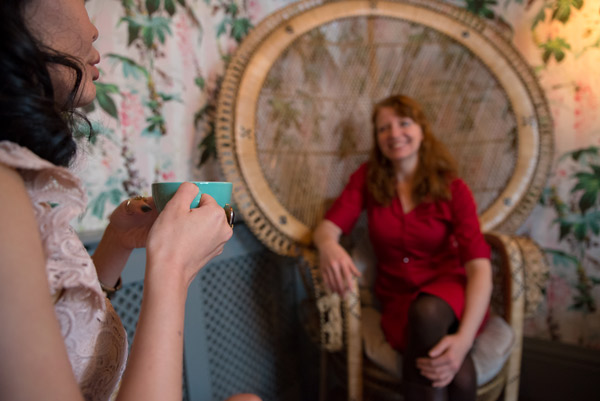 Clients
What they say about me
An accident changed my life. I lost my ability to work and was suicidal. Therapy became my only positive space that I looked forward to. You did not give up on me. We worked around my losses, and I learned simple and powerful ways to change my situation. You increased my positive space, by encouraging me to go for meditation classes. I moved to better living conditions, and cut down my smoking. I started spending more time with my family members, exercised and my memory improved. I'm significantly less depressed, anxious and angry. Thank you!
Amazing help. You're a beautiful person inside and out and I hope that you are feeling great because you've lifted a load off my shoulders. You opened my eyes to what is available, was extremely professional but also very understanding and non- judgemental! I would recommend to anyone!
Ms TN
Healthcare Professional
Perpetua came recommended for helping me with the aftermath of an abusive relationship, and to deal with my anxiety from a legal case. Very quickly, my biggest breakthrough came when she showed me that my feelings are okay. I stopped putting things to the back of my mind, learning to be a calm observer. My perspective of my childhood changed, leading to deeper relationships which helped me to close my past. My energy levels increased, and I feel healthier. I also left a toxic job situation and got a fulfilling one. Working with her was comfortable-- I never felt like there was anything I couldn't do or say. Definitely recommended. 10/10.
Incredible. 10/10. I thought I was beyond help. I had panic attacks and crippling anxiety. In three treatment sessions, I started taking the train again. And I'd been avoiding it for 12 years. My life has changed. I exercise, eat better, and stop running away from my life. The shame is gone. I'm surprised by how quick this journey has been, and how simple and practical the solutions are— we could have sat down and just talked for ten sessions without making changes. You've opened up what I can do, and helped me heal my past. I thought it was self-congratulatory to be positive or love myself, and I learned that I have indeed done really good things. Thank you!
Ms CU
Entrepreneur & Performance Coach
I thought I had to live with panic attacks for the rest of my life. I avoided trains, felt stuck and was embarrassed. By the second week, I had markedly lower levels of stress. I realised "This could work" even though we live in different countries. I was surprised by the massive shifts I made, feeling confident and relaxed. Perpetua has been on both sides. She understands panic attacks. High performers need help too, and Perpetua provides a stepped process, holding you accountable. 10/10. I absolutely recommend her.
My phobia was taking over my life. I was angry with myself and frightened. Step-by-step, you patiently helped me to understand why, and we broke down the work into a series of steps, while I was going through other difficult events. I learned to differentiate between my phobia and fear of fear itself. Everyone was surprised at my courage. I am very proud of myself for these changes, and I feel less anxious and stressed in general. Would definitely recommend. Thank you.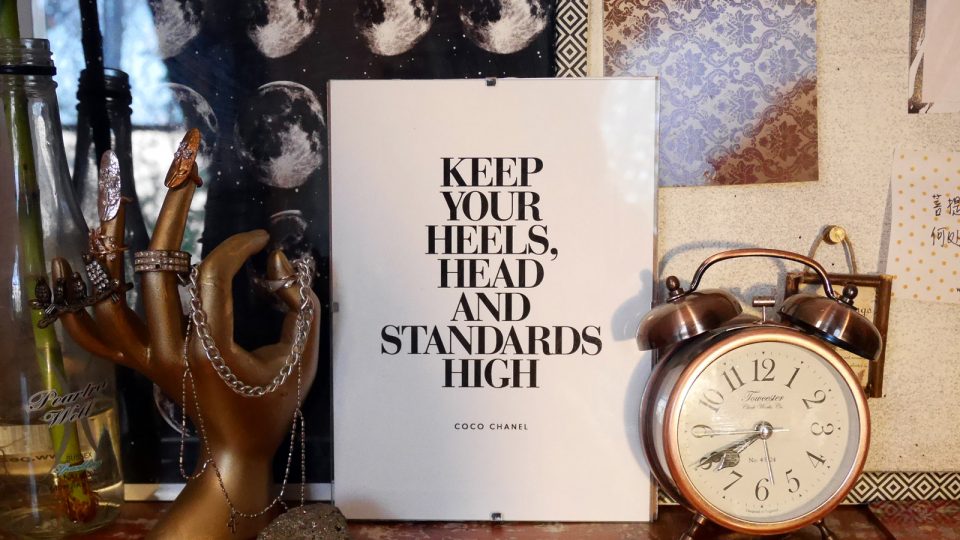 "Very impressed"
Mr QA, Entrepreneur & Journalist
I've seen many mental health professionals over the years, and have been very impressed by how quickly you got to the heart of the matter.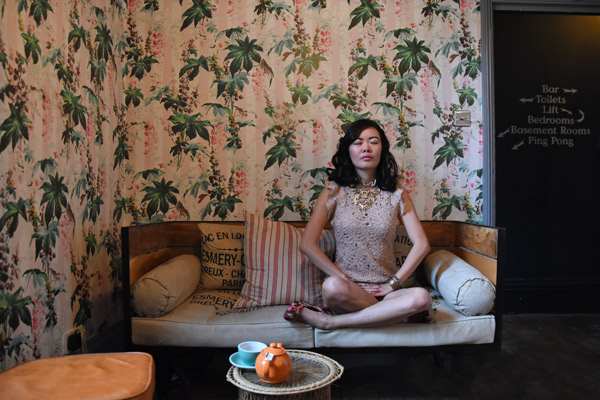 Perpetua works magick
Dr Karen Pooh, Clinical Psychologist
She's a teacher, mentor and healer. The path to success can be challenging at times. However, this journey is so much smoother with Perpetua's warmth, compassion and empathy.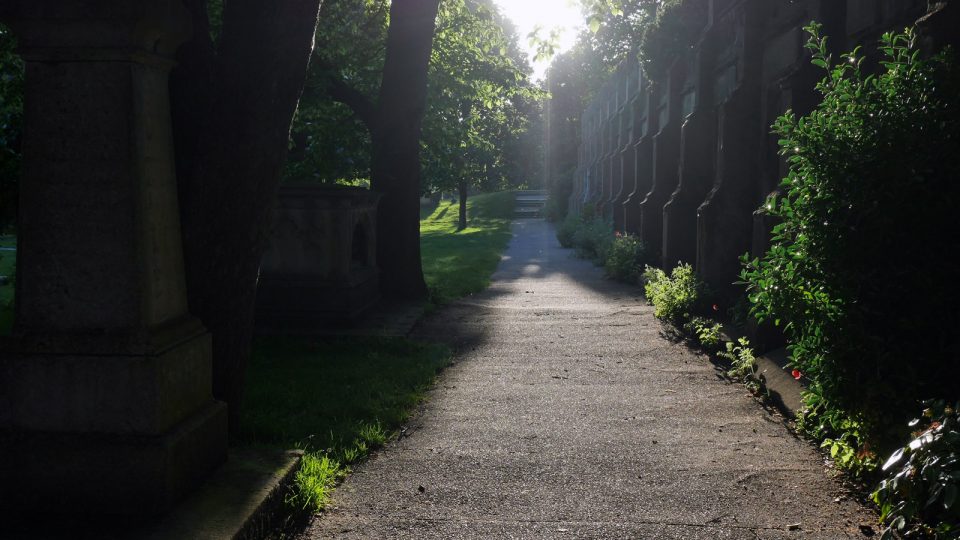 She is joyful
Anxiety Group Attendee
I came here because I was feeling trapped. What I like most about Perpetua's style is that she is joyful. The breathing exercise we did put me in a calmer place.
"I was disgusted with myself and completely broken.
Working with Perpetua on self-love and mindfulness empowered me.
I realised that I'm normal, and healed from my breakdown very quickly. She paid attention to my needs, never judging me. Today I know myself better, and I'm proud of my achievements, no longer beating myself up for not doing enough. I've seen the positive effects on my work and family, and feel confident to deal with my future. Perpetua has helped me to grow into a better version of myself, in eight sessions. I'm very thankful and would definitely recommend her!"
Ms CA
Entrepreneur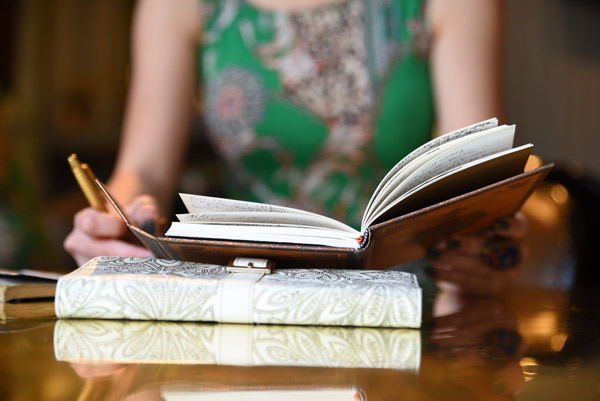 Clients
What they say about me
For thirty years, I saw many professionals. I was angry and believed that I had no hope with my bipolar disorder, anxiety and anger. You patiently helped me to understand why I enjoyed being angry and worried. You helped me to tackle sharing my thoughts with the people who mattered. Quickly, I realised that things could change. I enjoyed setting aside time for Worry Time and Angry Time, and to use mindfulness meditation outside of those times. I learned to focus on happy and productive things that made me proud, and learned to tackle my moods with our action plans. Thank you so much.
"I was in the worst place, feeling hopeless about life. Dr Neo did not judge me for the things I look down on myself for. We reassessed my life and mind, and I learned to recognise how I was bullying myself. Once I tackled my fears, I was able to go out with friends again. She helped me to see that in spite of my situation, I had achieved a lot personally. With logical formulations, things started making sense. These days, I've a better relationship with myself. I'm more assertive at work, and no longer get sucked into feeling down. I see success now. Would absolutely recommend for anyone going through life difficulties. Thank you for these twelve sessions."
"I was fragile like a zombie. I had zero confidence and did not care about myself. Perpetua helped me to see the bigger picture. She illustrated and simplified confusing dynamics in my mind, and I learned possible routes of actions. I no longer blame myself for everything that happens, and know I'm not alone. Today, I'm not weighed down by my negative thoughts. I've faced my fears and looked at myself in the mirror. I'm now aware of my potential. Thank you for bringing me out of a horrible year. I'm confident about moving forward and I think of my future now."
Ms Claire Mason
Entrepreneur
I was eating to suppress my rage. Perpetua quickly identified my issues and blocks in one session, and I learned to become more mindful of my behaviours. She coached me on self-care, where I've learned to breathe slowly when discussing the things that distress me, and I've made commitments to love myself going forward. Working with Perpetua has felt safe, illuminating and a pleasure to have so much time and attention given to an unconscious habit that's been hurting me. I'd absolutely recommend working with her.
"I had panic attacks several times a week. I stopped exercising and avoided the tube. I became very angry with myself. You helped me to understand how old events and beliefs triggered the series of panic attacks. In five sessions, I learned to be kinder to myself, as anger made things worse. I started running again and stopped avoiding pubs. Breathing meditation has also helped me to manage this better. Thank you so much."
"You've grounded me. I didn't expect to achieve so much in eight sessions. My relationship breakdown hit me a lot harder than I thought. When we started, I thought it'd be like previous attempts at psychotherapy— with little change. You take a genuine interest in me, and are enthused by what you do; you've clearly changed your own life too. What surprised me was how you deliver your points clearly and rationally. It's nice not to feel bullied by myself for a change, and to be able to enjoy my life. I'd really recommend working with Perpetua to anyone who feels like they have stumbling blocks to a fulfilling and happy life. It's really worth coming to somebody who knows."
Mr Goh Ciping
Police Psychologist
"Perpetua surprised me with her confidence in me. She encouraged me to be true to myself whilst doing so in the best possible light, challenging me to discover who I am and what I believe in. As a result, I received my dream offers. I'd definitely recommend Perpetua. Excellent experience and knowledge."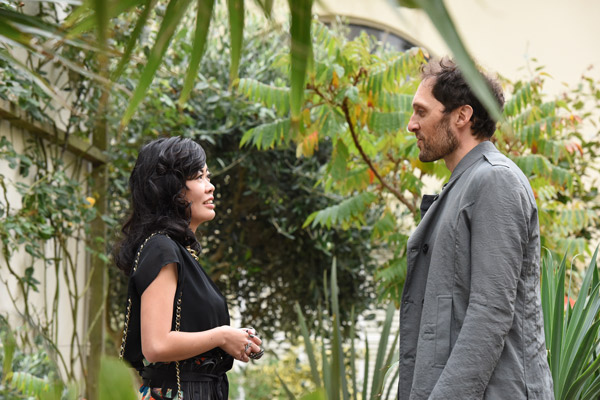 "If there was one word to sum Perpetua, it'd be "Authentic".
I've known Perpetua for many years, and she helps clients to cut through confusion and bring about change quickly. Yet, she does it in a caring and supportive way, with deep wisdom and a wide range of techniques. What I like most about her is how she walks her talk, and applies the same knowledge that she offers to others."
Executive Coach & Charisma Coach
"At first, I felt anxious.
Perpetua is skilful and has positive energy.
I found learning more about my feelings and thoughts useful, and understand my feelings more now"
Group Attendee
Perpetua coached me successfully for a top high-demand job and Graduate School place. I felt apprehensive about coaching, but Perpetua came highly-recommended. With a month to prepare and three jobs to juggle, I panicked. Perpetua is strategic and perceptive, and helped me gain clarity quickly. She combines this with warmth and encouragement, which I was pleasantly surprised by.
Perpetua helps people to know themselves and craft an impactful story, so you leave a compelling impression.
You get the added bonus of shedding your perfectionism and brutal self-evaluations. For a change, I'm proud of myself. I'd recommend Perpetua without any reservation."
Neuropsychologist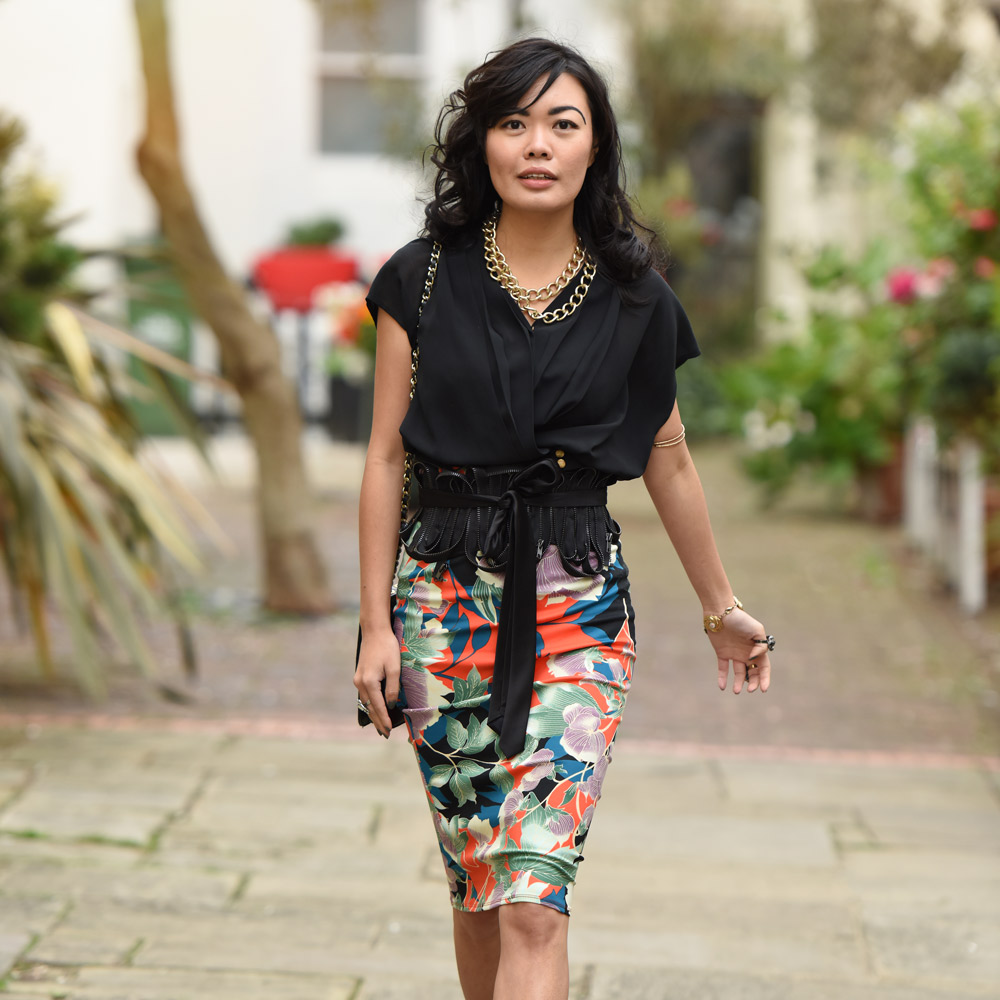 Clients
What they say about me
Perpetua has a way with words which makes me connect with myself, others and the world around us. She naturally finds the perfect alchemy between the heart and the business mind to grow as a person and turn my story into a business. Meeting with her helped me to grow personally and creatively.  She is a magical woman with a very unique coaching style. I can't recommend her enough.
Ms Alex Cella
Artist & Yoga Teacher
I've had the pleasure of knowing Perpetua for the last five years. Everytime our paths cross, I feel inspired, empowered and revitalised, leaving her sterling company with a reminder of how lovable I am. Perpetua encourages a healthy attitude towards money and self-worth. I'm so grateful and in love with the Universe for sending such an able-bodied intelligent human being my way. She leads the way in the fabulous stakes! I am so looking forward to more of your works on MindBodyGreen and The Huffington Post.
I had enough. I was angry and anxious for a long time, or numb. They feelings had no trigger. You helped me to focus on the 10% of my worries that are realistic, and to understand that my emotional and logical sides were fighting each other. As I visualised what I really want, I started making small changes. Like, me-time and going out with my friends whom I'd shut myself away from. My work performance soared. People have started noticing that I am much happier. My life is now more about taking action, becoming mindful, and less drama. Coinciding with the end of therapy, we moved to a new place. It feels like a symbolic closure to a very long and old chapter of my life. Thank you.
I was suffering from severe depression and anxiety, and couldn't understand why. You patiently unpicked the causes with me, and I realised a big part of the problem was hating myself for being 'unmanly'. We learned about my ideal self image, and how to cope with future triggers. Today, I am not depressed any longer. I socialise more, and performed very well for my final examinations. My next step is to do a Masters. Because of therapy, I am better organised to look for practical solutions rather than to escape into my cocoon.
I had panic attacks and migraines, and did not know how to express myself. People thought that I was coping. We worked on how to express my feelings, and to stop following too many rules around being perfect. I learned that not being perfect does not mean that I am stupid. I started doing deep breathing, and talked more to my family members. Therapy has had a positive effect on my family as a whole, and I now have a greater sense of self-worth. Thank you.
I was very self-conscious due to a health condition. I found it very difficult to work with stress. You taught me an awareness of my body, and how to challenge my ideas of perfectionism. I enjoyed the exercises that we did, to understand that making minor mistakes can be helpful. I learned to accept myself, rather than to get upset about my personality. I no longer see things in black and white. Thank you.
Everything was out of control, I was anxious, depressed and couldn't sleep. Perpetua always has a smile. I learned to question my way of thinking while feeling not judged, and pushed my boundaries. It's been 30 years, and for the first time I thought about my career differently. I requested for a new job position and stood up to a bully. I worry less and no longer want to hurt myself. I would definitely recommend to anyone who wants to achieve what they wish to achieve, and who feel stuck and upset with their life. Excellent service that changed my life. Thank you!
"You've been
a ray of sunshine in my week."
Mr VQ, Entrepreneur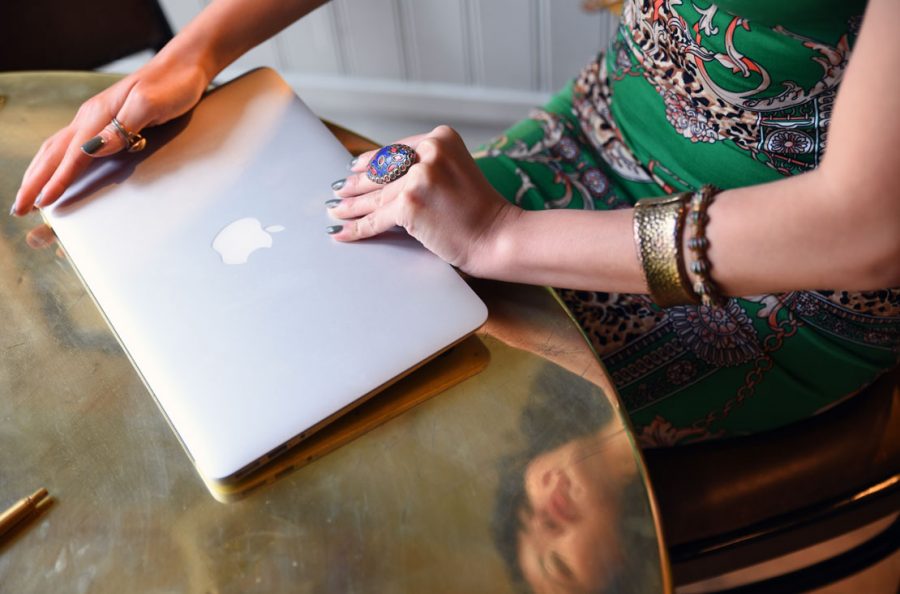 "I didn't expect change when I first started. Like with previous therapy, I expected to sit and talk in an old dark room without understanding the purpose. Instead, I gained clarity about what I really want, and learned to trust myself. Our sessions were relaxed, and I loved both doing and talking away the depression and social anxiety. My head is no longer a mystery to me. Perpetua remembered alot about me, and communicated ideas clearly.
Today, I feel adequate from the inside. I feel mature and see my future coming together. I'm living authentically today, and know I deserve a life with less drama and less pain. Thank you."
Entrepreneur