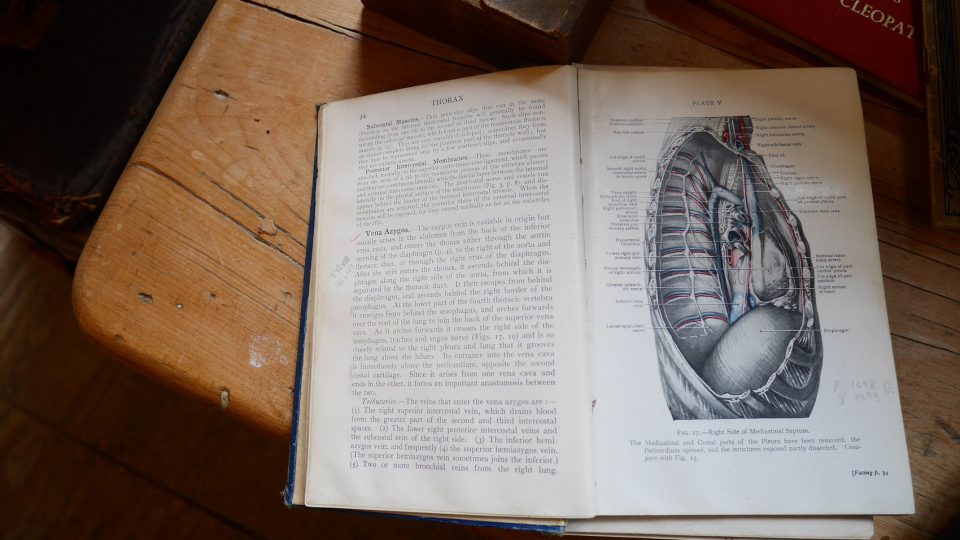 The F word. Forgiveness. "I know I need to forgive him, but I can't." That's a statement I hear from every woman who's been abused. And they're shocked when I say, "Maybe you'll forgive him. Maybe you won't. The truth is, it doesn't matter."
In a world where spiritual circles preach about forgiving your perpetrator, or even about "turning the other cheek," here's why I believe that forgiveness isn't always the way.
1. You need to move on
When you prioritize forgiving your narcissist, you get suckered back in. His potential is dangled in front of you, and suddenly you wonder if you're making the right choice—but a narcissist is incapable of real transformation. He or she cannot and will not change, so any changes are ephemeral.
Even then, you'll see the goodness in him. And every time you place the burden of forgiveness on your own shoulders, you're obligated to wipe the slate clean so as to give him a loving, supportive environment that he tells you is so crucial for his healing.
2. You get more drained by the second
The fact is, narcissists will try to suck you back in long after the breakup. They'll contact you, trying to get your pity or to arouse your anger. Anything to provoke a reaction. Then they may tell you they've changed, which may soften you, as evidenced by how many women go back to their abusers.
3. It's time for you to come first
As I tell my clients, self-love is the greatest narcissist repellent. You see, narcissists do not actually love themselves. Instead, they have to build a false mask in order to escape from how much they loathe themselves. When we are secure in who we are and can love ourselves deeply, narcissists have no way of wriggling into our lives and heart.
Narcissists love to prey on people with high levels of empathy. While empathy makes us human, the problem is that it has a downside, especially when we have more empathy for others than for ourselves.
When we keep choosing to forgive the narcissist by empathizing with his or her story, we put ourselves last. So, we will keep getting drawn back in by the narcissist.
4. You need to stop feeling bad for seeking justice
I battled an internal tussle when it came to reporting my case to the police.
It was the same struggle as when I first disclosed his abuse to my friends and doctor. I wondered if I was harming him by doing that— as he'd warned me repeatedly, if I told someone else he'd get more paranoid. And a part of me didn't want to get him into trouble.
You see, I was busy prioritising his interests over mine, characteristic of victims of narcissistic abuse who overgive. So for months after I reported my case, I berated myself for being selfish, even if I knew I had to keep myself safe.
My friend Dr Jonathan Marshall (Psychologist & Executive Coach) comments that when it comes to the relationship between forgiveness and justice, "That's not relevant. Just because you have found a way of metabolising what they've done to you doesn't mean you should exonerate them from punishment. Don't forget, ever".
Besides, seeking justice may save the life of someone else, because narcissists get more sophisticated with time.
"Don't forget, ever"-- Dr Jonathan Marshall, PhD
5. Toxic people get off scot-free
My friend Shannon Thomas (Licensed Clinical Social Worker), an expert in spiritual abuse, explains that when victims release the abuser too soon from accountability, the entire healing process is derailed.
She says, "When the topic of forgiveness arises, many emotions are triggered for survivors of abuse. This is especially true within a religious or spiritual setting. The traditional definition of forgiveness involves telling the abuser he or she is released from the responsibility for the damage they have caused. This action is absolutely not helpful within an abusive environment. Toxic people must hold and address the responsibility for their actions."
Shannon advocates that a healthier alternative is for survivors to move forward into their recovery, allowing the responsibility for the harm done to remain firmly planted with the abuser".
6. Forgiving yourself should be the first priority
When I left my ex, my spiritual mentor Val told me, "In the end, it all comes back to forgiving yourself".
That was a knee-jerk moment that encapsulated everything I'd suspected. I needed to take care of myself first-and-foremost.
Val says, "Nothing matters until you forgive yourself in the first place. In a toxic relationship, we are harshest with ourselves. We blame ourselves for getting into the relationship, and if we keep repeating this, we blame ourselves even more. The one true person we need to forgive is ourselves. Think about it this way, when we forgive, we are not releasing the burden upon the other person, but which we put upon ourselves."
Indeed, narcissistic relationships are a house of mirrors. If you've run into one, chances you've run into more in your workplace, friendships and family. And when we berate ourselves for being involved with narcissists repeatedly, we do not have the capacity to love ourselves.
As I tell my clients, self-love is the ultimate narcissist repellant.
7. Know you're not stupid for getting involved
I often get letters from women saying, "I am an educated person, I'm a doctor/psychiatrist/lawyer who graduated summa cum laude, and I still feel so stupid for being fooled."
The truth is, your background makes you more attractive to the narcissist because he can parade you around as his trophy. He has spent his whole life conning people and has therefore perfected his art. You didn't walk around looking out for people who would con you. You didn't ask to be conned, either. So above all, the most important thing you can do is forgive yourself.
8. Not forgetting doesn't make you a bad person
Do you remember the last time you fell sick after eating something? Chances are, you've become averse to that type of food. Our bodies pair the food with "danger" after an illness in order to protect ourselves from being hurt again. It's instinctual. So even if you've healed from your trauma, and even if you've forgiven your abuser, it doesn't mean you should forget.
Remembering helps you recognize the red flags that led you into that relationship in the first place. It also helps you to celebrate how far you've come. Not forgetting simply makes you a wiser person. In spiritual settings, too, sometimes we conflate discernment with being negative.
But here's the truth: Discernment is wisdom, and wisdom makes us stronger, better people.
9. You need to heal
Jonathan says, most people cling to the abuse and generate paranoia for themselves. He calls this the second wound. The first wound, the abuse, is something we cannot help.
But the second one is one that we can cure.
He advocates getting to a profound acceptance for what has occurred, to have an understanding of why the narcissist did what they did.
When our minds have a narrative, we make meaning of things, and it is easier to attain closure.
A narrative that can give us a sense of control, that we did our best, is key. If we can acknowledge that what happened was a bad thing, but it has happened, it helps us to move on.
But what about if we feel we didn't do our best?
Jonathan explains that the fact that you've survived this long shows that there's something inside you that's protected you. Therefore, find that inner protector inside yourself, so you can get past the shame and heal from the abuse you've experienced.